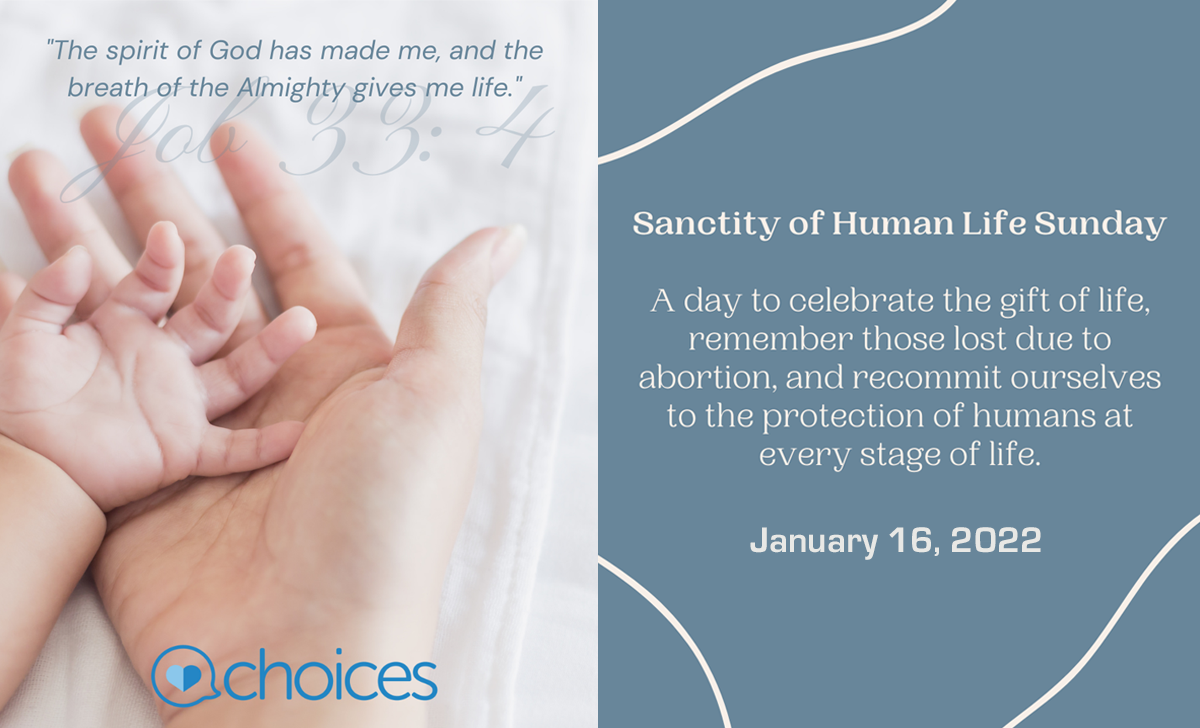 Sunday, January 16, 2022, 9:30 AM - 12:00 PM
We recognize and promote the sanctity of human life in January because, on this month in 1973, the Supreme Court of the United States legalized abortion in the Roe v. Wade decision. On January 13, 1984, President Ronald Reagan issued a proclamation designating January 22 as the first National Sanctity of Life Day. To date, in our country, abortion has taken the lives of over 63 million unborn children. The unborn are unable to speak, so we as the church are called to defend them, the most vulnerable among us.
Abortion has also hurt the millions of people who have been affected by those abortions. We recognize this tragedy happening and the value of every human life created in the image of God, we as Christians are compelled to act. This is why our church supports our local pregnancy center, Choices. They serve women, men and babies who are facing a pregnancy decision and those facing the wounds from a past abortion. They need volunteers, supporters, and prayer warriors to be able to offer their services to the community for free. Go to their website and click on the get involved tab to see some of the ways you can get involved.