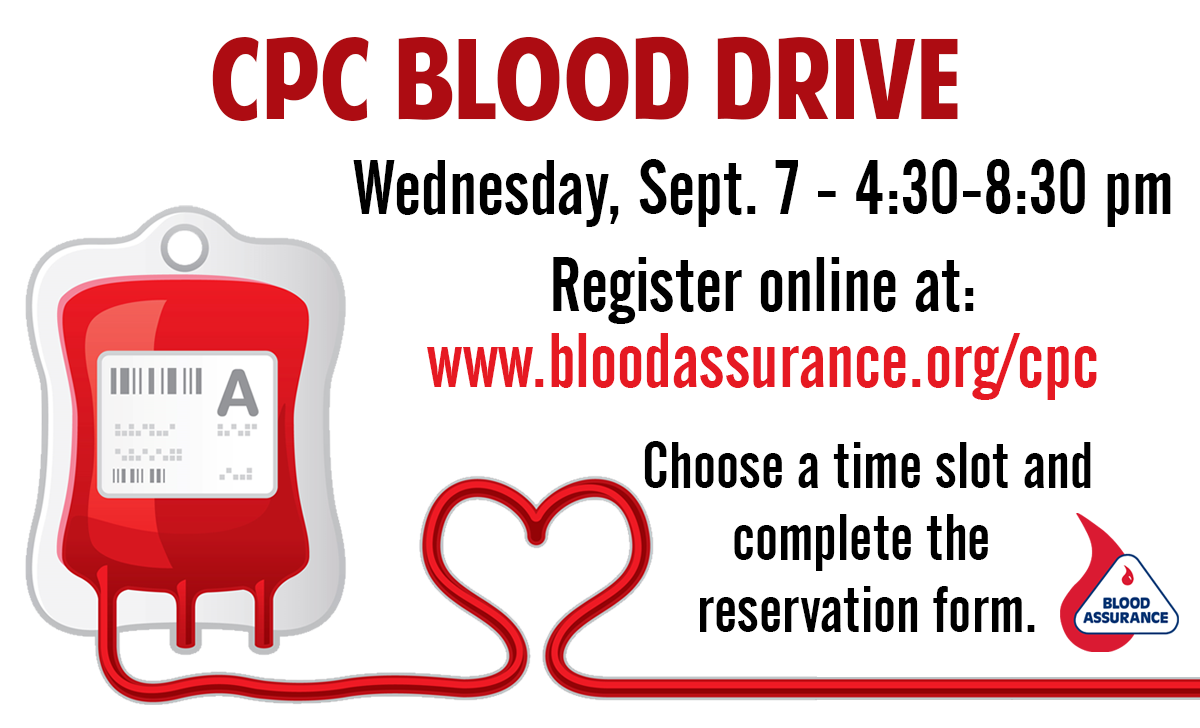 Wednesday, September 07, 2022, 4:30 PM - 8:30 PM
CPC is hosting a blood drive in partnership with Blood Assurance. The Bloodmobile will arrive at the church and receive donations between 4:30-8:30 pm.
To reserve your spot, register online at: www.bloodassurance.org/cpc
Click on an available time that fits your schedule and complete the reservation form.