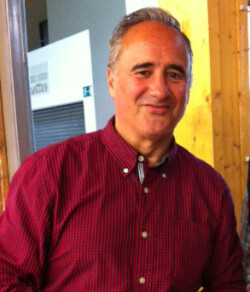 Serving With
Harvestime Ministries
Ministry
A mission church originally organized for serving the needs of the Haitian community. In 2001, Harvestime Ministries expanded its reach in supporting the ministry of Jean Baptiste Guéraçaque as a missionary in France and Africa.
In France, a church was established in La Rochelle. In Africa, Jean evangelizes and conducts training seminars for church leaders, primarily in French speaking nations.
He was educated at Moody Bible Institute and Knox Theological Seminary, a Reformed theological seminary. He served as a missionary to the Haitian people among the boat people in Florida and Haiti for 15 years, before coming to France in 2001. He is married to Nicole and has six children (three boys and three girls).
Prayer
For health and safety during travels
For continued provision and support
For protection from spiritual warfare as the Word of God is proclaimed