Midweek Meals January 2020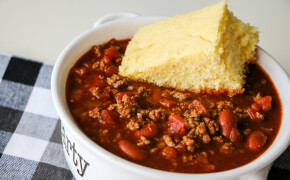 This article provides a meal schedule for 2020 January Midweek.
Please join us for a meal on Wednesday nights! Below you'll find our weekly meal plan. We always provide a make-your-own salad bar each week.
Please note that while we try to keep our food allergy safe, we are not an allergy-free kitchen and cannot guarantee that our food will not have a cross-contamination.


January
January 8 - Soup
Turkey and Rice Soup (Dairy/Nut/Gluten free)
Bacon Broccoli Cheddar Soup (N/G free)
Artisan Bread (D/N free)
Salad Bar
Apple Pie Bars (N free)
January 15 - Honey Mustard Chicken
Honey Mustard Chicken (G/N free; D free version available)
Rice (D/N/G free)
Butter Biscuits (N free)
Salad Bar
Chocolate Pudding (G/N free)
January 22 - Pork Carnitas
Pork Carnitas (D/N/G free ; Corn tortillas available)
Toppings Bar
Refried Beans (D/N/G free)
Sopapilla Cheesecake (N free)
January 29 - Chicken Pot Pie
Chicken Pot Pie (N free; filling available for D/G free)
Baguette (D/N free)
Salad Bar
M&M Oat Bars (N free)