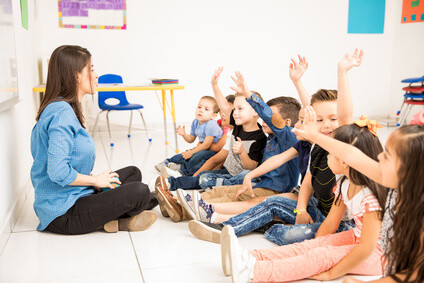 During the school year Covenant Kids, for children who are three years old through fifth grade, meets on Wednesday evenings at 7:00 p.m. The program emphasizes Bible study, scripture memorization, and catechism work.
For more information, please contact Crystal Middleton, Director of Children's Ministries.
Covenant Kids is divided into two different age groups:
Covenant Critters (age 3 to Second Grade) The Covenant Critters program teaches the First Catechism, as well as, Bible stories to our preschool and young elementary-school-aged children. Music, crafts, stories, and learning are all mixed together to provide a multi-sensory atmosphere for learning about who God is and what He has done for us.
Covenant Kids (Third to Fifth Grade) Covenant Kids seeks to broaden the foundational concepts learned in Covenant Critters and develop a deeper understanding of our Reformed Christian heritage. Using the Westminster Shorter Catechism, as well as, Bible text, children are challenged in many fun ways to engage the truths of the LORD God.