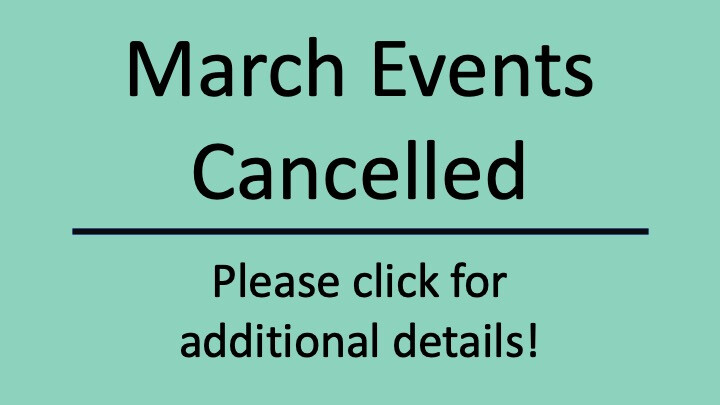 Sunday, March 15, 2020 - Tuesday, March 31, 2020
13 March 2020
Dear body of Covenant Presbyterian Church,
As is often the case, hidden in plain view behind the urgency of physical matters, there are large and important spiritual matters that sometimes go unnoticed. The Pastoral Staff here at Covenant Presbyterian Church believes there are ways to care for you spiritually even as we seek to care for you physically. Amidst this unsettling time in which news is dominated by talk of a virus and its toll on human life and human prosperity, we believe God's word has divine news to guide us in our corporate life together.
Most of us are aware that, on Wednesday of this week, the World Health Organization declared the COVID-19 ("coronavirus") global epidemic, a pandemic. This family of viruses has already visited at least 114 countries and has directly taken the lives of at least 4,000 people. Along with our own Governor Bill Lee's declaration yesterday of a state of emergency, similar declarations have been made in North Carolina and Kentucky. The number of those infected by COVID-19 in the United States is estimated to be about 1,700 people and, moments ago, President Donald Trump made a similar declaration for the country as a whole.
Below you will find steps we are taking as a Pastoral Staff to navigate within this setting. It is perhaps not very likely that we have friends or family members whose health has been directly impacted by COVID-19. However, this week Hamilton County and Catoosa County announced school closures, and today Mayor Andy Berke declared a state of emergency for the city of Chattanooga. Civic and health leaders around us are clearly making decisions that impact all of us.
We want to share with you the following:
For the month of March, our Pastoral Staff has cancelled all Covenant events apart from Sunday morning corporate worship. This includes Sunday school for all ages, Midweek, and all Youth Group activities. This also includes tomorrow's planned Men's Breakfast, as well as the upcoming Marriage Conference. Be aware that all nursery services, for any event, are also cancelled.
Concerning Sunday morning worship, we ask that you please stay tuned for more information later.
With regards to helping members and regular attendees of CPC weigh the extent of social distancing that they feel is necessary, we believe that these cancellations, though inconvenient, are relatively easy steps for a caring church body. These ministries are clearly valuable to our spiritual health as a body and represent intense effort of time and money to host. However, this is an easy way to consider the needs of others more significant than our own needs (Phil. 2.3; Eph. 5.21) and to bear with others by bearing with their health concerns (Eph. 4.2). If we think their concerns are unfounded or alarmist, we need to note our time in Romans 14 and how God's welcoming disposition enables us to resist judging or despising our fellow saints (Rom. 14.10).
We know that the challenge posed by COVID-19 is difficult to assess in light of misinformation. While we work to apply wisdom, and while we seek the voices of those experts whom we trust, there is enough information available to discern spiritual matters and to act accordingly. That is, even though the Centers for Disease Control (CDC) will occasionally differ with scientists from the World Health Organization (WHO), and while we know that no man can peer into the future, we can conclude enough to help us shepherd well. The World Health Organization (WHO) has published "Q&A on coronaviruses (COVID-19)" and the Centers for Disease Control (CDC) offers "Steps to Prevent Illness" and we believe that it would be good to take necessary precautions.
Many of us remember the last time the World Health Organization declared a pandemic, which was in 2009 ("H1N1"). Many of you are especially perplexed that steps taken now seem out of proportion to steps taken then. While this may be, as a large congregation with many events on the calendar we still believe that the cancellations above are wise.
We do not want to be a congregation driven by fear and alarm when Jesus is in control (Jn. 16.33; Rom. 8.37).
We do not want to be overcome with and controlled by care for our physical bodies (Mt. 6.26-27).

We want to pray for those who have been far more impacted by COVID-19 (Jas. 5.13-18).

We want to peer into our community and places of work for ways we can care for the vulnerable as well as those providentially disrupted by loss of employment (Mt. 25.37-40; Heb. 13.2).
For some of you, these decisions seem like an overreaction. For some of you, they seem like too little. We find a great deal of wisdom by reflecting upon a similar, but far greater, situation in the ministry of Martin Luther. He was asked for advice by pastors watching their plague-ridden congregations die before their very eyes. We would point you to Marvin Olasky ("Love Without Foolhardiness"), Justin Taylor ("When the Deadly Outbreak Comes"), Gene Veith ("Martin Luther on the Coronavirus"), and Emmy Yang ("What Martin Luther Teaches Us About Coronavirus") and ask that you would be patient with your Pastoral Staff as we strive to spiritually care for you somewhere between overreaction and no reaction.
Yours in Grace,
The Pastoral Staff of Covenant Presbyterian Church