Congregational Meeting for Nominated Officer Candidates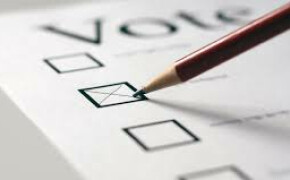 A congregational meeting is scheduled for Sunday, August 18, immediately following the worship service. Members of CPC will be asked to vote on three candidates for the office of deacon and one candidate for the office of elder. These candidates were nominated from the church body during the nomination period last summer. They have spent the past six months engaged in a curriculum of reading, discussion, examination, and prayer in order to prepare them for their interview with the elders and their potential service alongside CPC elders and deacons. The elders interviewed these men this past Tuesday, and are now recommending them to you.
Our candidates for deacon are Jason Collins, Chris Rimondi, and Mark Stevenson. Our candidate for elder is Woody Brauer. A brief bio of each candidate appears below. Any candidates elected for office will be installed the next Sunday, August 25.
Visitors are encouraged to attend the congregational meeting. Communing members age 16 and over are invited to take place in the vote.
Woody Brauer
Ellwood (Woody) Brauer became a believer while serving in the army during the Vietnam War. He and Sharon, both Covenant College graduates, have been married for almost 46 years and are blessed with two sons, two daughters, two son-in-laws, and ten grandchildren. They lived on Lookout Mountain for ten years prior to the Lord taking them to Delaware, Virginia, Maryland, and Pennsylvania before returning to the Chattanooga area in 2013. In each location, they were active members in PCA churches, with Woody serving as elder, teacher, and small group leader. Woody, a plant manager for healthcare facilities, retired this past February.
Favorite Verse: Acts 17.26-27a - "And he made from one man every nation of mankind to live on all the face of the earth, having determined allotted periods and the boundaries of their dwelling place, that they should seek God..."
Jason Collins
Jason has been attending CPC since moving to Chattanooga from Fort Worth in 2015. He has been a member of the congregation since 2016 and has enjoyed being part of the choir over the past year. Jason is a preacher's kid (PCA) from Jackson, Mississippi who was homeschooled K-12 and spent many summers as a camp counselor at Twin Lakes, a ministry of First Presbyterian Church in Jackson. He earned a bachelor's degree in Food Science, Nutrition, and Health Promotion from Mississippi State University before graduating a Doctor of Veterinary Medicine from MSU. After spending 2 years in Texas, he is now a veterinarian at a companion animal practice in Ringgold. He and his wife, Stacy, have been married 9 years and have 3 children: Christopher, Lydia, and Ethan. When not working, Jason enjoys exploring Chattanooga, hiking, and traveling.
Mark Stevenson
Mark is married to Carla, and they joined CPC in 2001. Mark helps in the Middle School Boys' Sunday School, and Carla assists in the Kindergarten Class. They have three children: Mary, who lives in DC with her husband, Bob; Ruth, who lives near Seattle with her husband, James, and their daughter, August; and Daniel, who lives in Huntsville with his wife, Raeley, and their son, Tuor. Carla's mother, Carolyn Hilbert, is also a member of CPC. Mark was born and raised in Knoxville. The Stevensons met at Tennessee Technological University, where they received their engineering degrees. After college, they worked in Huntsville before coming to Chattanooga in 1983. Mark's currently employed at Bennett & Pless as a structural engineer. His hobbies include hiking, camping, biking, and gardening.
Chris Rimondi
Chris has been a member of CPC since 2015, and currently teaches First Grade Sunday School. He resides in East Brainerd with his wife of 15 years, Tara, and their four children: Gideon, Judah, Caleb, and Ella. Born in Savannah, Georgia, Chris moved to the northeast shortly thereafter, where he spent most of his childhood, attending elementary school all the way through undergraduate studies at New Jersey Institute of Technology, earning a Bachelor of Science in Computer Science and a minor in Applied Mathematics. Later, he went on to earn a graduate degree from Auburn University in Information Systems Management. He currently works as Director of Production Engineering for a global cybersecurity firm. In his spare time, he enjoys reading, blogging, and podcasting.