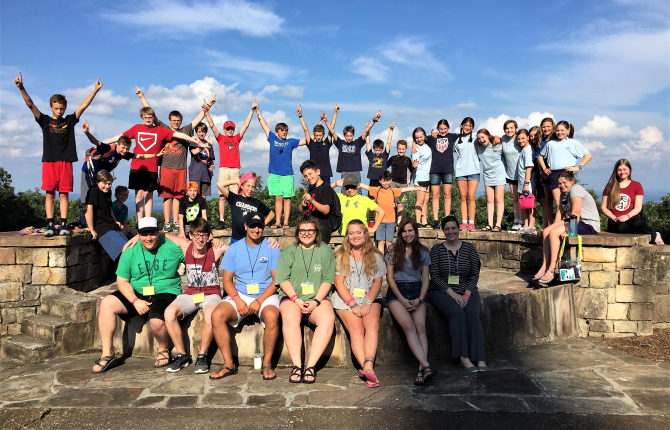 Middle School & High School
At Covenant Presbyterian Church we believe that our young people are a vital part of the church body and that parents are the primary disciplers of their children. We also believe the church body as a Covenant Family has responsibilities in assisting parents as they raise their children. In light of these foundational beliefs we offer numerous classes and activities for students of all ages.

Youth Lesson - Wednesday, April 22, 2020
Note of Encouragement - Friday, April 17, 2020
Looking for a previous video? Past video files can be viewed on our YouTube channel.

MIDDLE SCHOOL (Grades 6-8)
Sunday School:
The Sunday School hour consists of lessons taken from the denominational curriculum which is geared toward meeting the hearts of youth in their current circumstances. Boys and girls meet separately.
Wednesday Night Study:
From 6:45 to 8:00 p.m. the middle school study explores themes of "owning" what we say we believe about Jesus as well as developing tools that will aid in lifelong Bible study and personal growth.
---
HIGH SCHOOL (GRADEs 9-12)
Sunday School:
In keeping with the thought that our high school students are transitioning from adolescence to adulthood, Sunday School's purpose is to challenge them with the study of Scripture and its application. Grades 9-10 meet together and grades 11-12 meet together.
Small Groups:
Small groups meet Wednesday evenings and cover a variety of topics.
Activities and Retreats: Both middle school and high school youth have an annual retreat, as well as, special events during the year. Youth calendars are available for more details. Visit our Calendar page and filter events for "youth".
Please contact our Youth and Young Adult Pastor, Jeremiah Hill, for more information on meetings and events for middle and high school students.