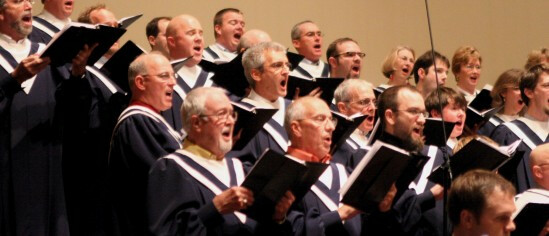 The music program at CPC is comprised of many different groups whose primary goal is to lead God's people in worship.

For more information on our music ministry, or if you are interested in joining one of the groups below, please contact the church office
SANCTUARY CHOIR
The Sanctuary Choir is a non-auditioned group comprised of members whose skills range from semi-professional musicians to shower stars. Through music, the choir focuses on aspects of God and His Word through singing a wide range of excellent music from all the ages. The choir meets for regular rehearsal each Wednesday night from 7:00 p.m. to 8:15 p.m. and also at 9:00 a.m. on Sunday mornings. Nursery is provided for each rehearsal. New potential choir members are always welcome.
---

MUSIC CAMP
Every summer, CPC holds Music Camp for children age five through sixth grade. This week-long camp, in June, focuses on a Bible-based musical that the children present on the Sunday evening following the camp. Through learning music, children are taught spiritual truths which help plant the seeds of faith. Crafts, recreation, Bible class, and many other camp-style activities are enjoyed during this week-long event. This camp is open to anyone in the community. Online registration will be available in May. Check our website to register early!
---

INSTRUMENTAL ENSEMBLE
The Instrumental Ensemble is a group comprised of members whose skills range from intermediate experience to talented musicians of ages starting in middle school. The instrumental ensemble enhances worship by playing with the morning hymns and worship songs.