Peace for the City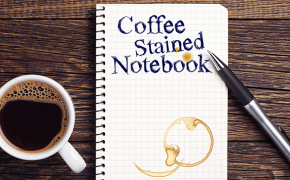 Philip Graham Ryken, by his own admission, is not a biblical scholar. He was invited, though, to speak on the podcast, Exegetically Speaking, on the topic of The Welfare of the City. The talk is very short (11 minutes). The passage of focus is Jeremiah 29.7, which is,
"… seek the welfare of the city where I have sent you into exile, and pray to the Lord on its behalf, for in its welfare you will find your welfare."
Dr. Ryken does a great job of framing the literary context in our minds: Jeremiah is writing a personal letter. He also does a great job of casting this passage in its context so that we see the difficult life of Jews away from home, basically living as refugees in a strange city.
Finally, he does a great job of explaining how the word, "welfare," functions in this passage. It is really the word for peace (shalom), and it appears three times.
Ryken believes that Jeremiah had before him Psalm 122. At the end of that psalm (verses 6-9), King David writes:
Pray for the peace of Jerusalem!
"May they be secure who love you!
Peace be within your walls
and security within your towers!"
For my brothers and companions' sake
I will say, "Peace be within you!"
For the sake of the house of the Lord our God,
I will seek your good.
This is a famous psalm that would have used regularly in corporate worship in Jerusalem, but probably elsewhere too. The psalm would've been well-known. Of course, the subject matter of the psalm is focused on Jerusalem and nobody would have thought anything less; to "pray for the peace of Jerusalem" would have been a willing endeavor of the audience. Ryken believes that Jeremiah is tapping into this willingness to pray for Jerusalem, and re-deploying it for a surprising city: Babylon. He reminds us that, just as in Jeremiah 29.7 the word "peace" (shalom) occurs three times, so too does it occur three times in Psalm 122. He explains how the word could be translated "peace" in one place and "welfare" in another.
Are we praying for the peace of our little piece of Tennessee (Chattanooga, East Brainerd, Ooltewah, Ringgold, East Ridge, Hixson, Lookout Mtn, etc.)? Take a listen to Ryken's exegetical rationale in, The Welfare of the City and see if you are challenged.