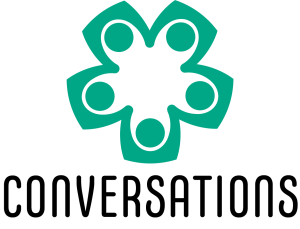 THE MAY CONVERSATIONS SEMINAR HAS BEEN POSTPONED UNTIL LATE SUMMER.
The new dates will be posted once they have been confirmed.
Our tentative topic and speaker for our late summer Conversations Seminar are listed below:
Topic:
The Church in the Age of TikTok
In the midst of our busy lives, it can be hard to find the time to think and talk with others about the challenges that we face on a daily basis. Conversations is a discipleship ministry intended to provide an opportunity to hear biblical wisdom and share stories of God's faithfulness in a group setting. We want to have helpful conversations on important topics led by pastors, elders, and godly leaders.
Will you join in our conversation?
Guest Speaker:
Danny Mitchell
Our speaker for "Conversations" is Danny Mitchell, an ordained pastor in the Presbyterian Church in America serving as Assistant Pastor at New City East Lake. In addition, he is a member of the Global Youth and Family Ministries team of Mission to the World, a consultant for youth and family ministry for Christian Education and Publications (an agency of the PCA), and an adjunct professor of youth ministry at Covenant College.
Schedule
9:00 am - Gathering time
9:30 am - Prayer and Keynote Speaker
10:15 am - Breakout Sessions
11:15 am - Breakout Sessions
12:15 pm - Lunch served in Fellowship Hall
1:30 pm - Dismissal