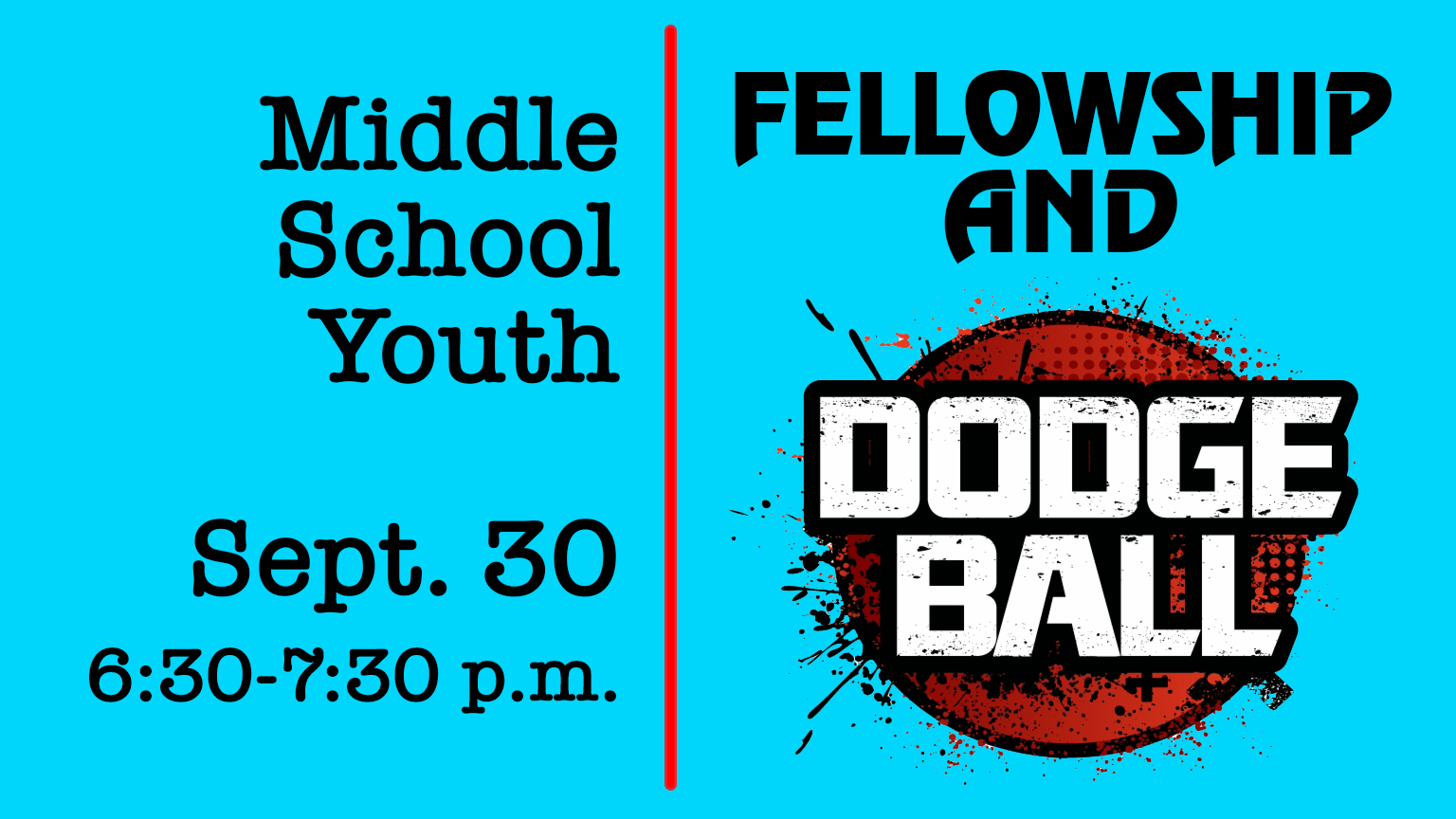 Wednesday, September 30, 2020, 6:30 PM - 7:30 PM
During our scheduled midweek meeting, our Middle School students will have an evening of fellowship culminating in a giant game of Dodgeball. Bring your friends and join us for this fun evening!
We will meet on the Front Lawn, weather permitting, but will also meet in SFH from time to time.