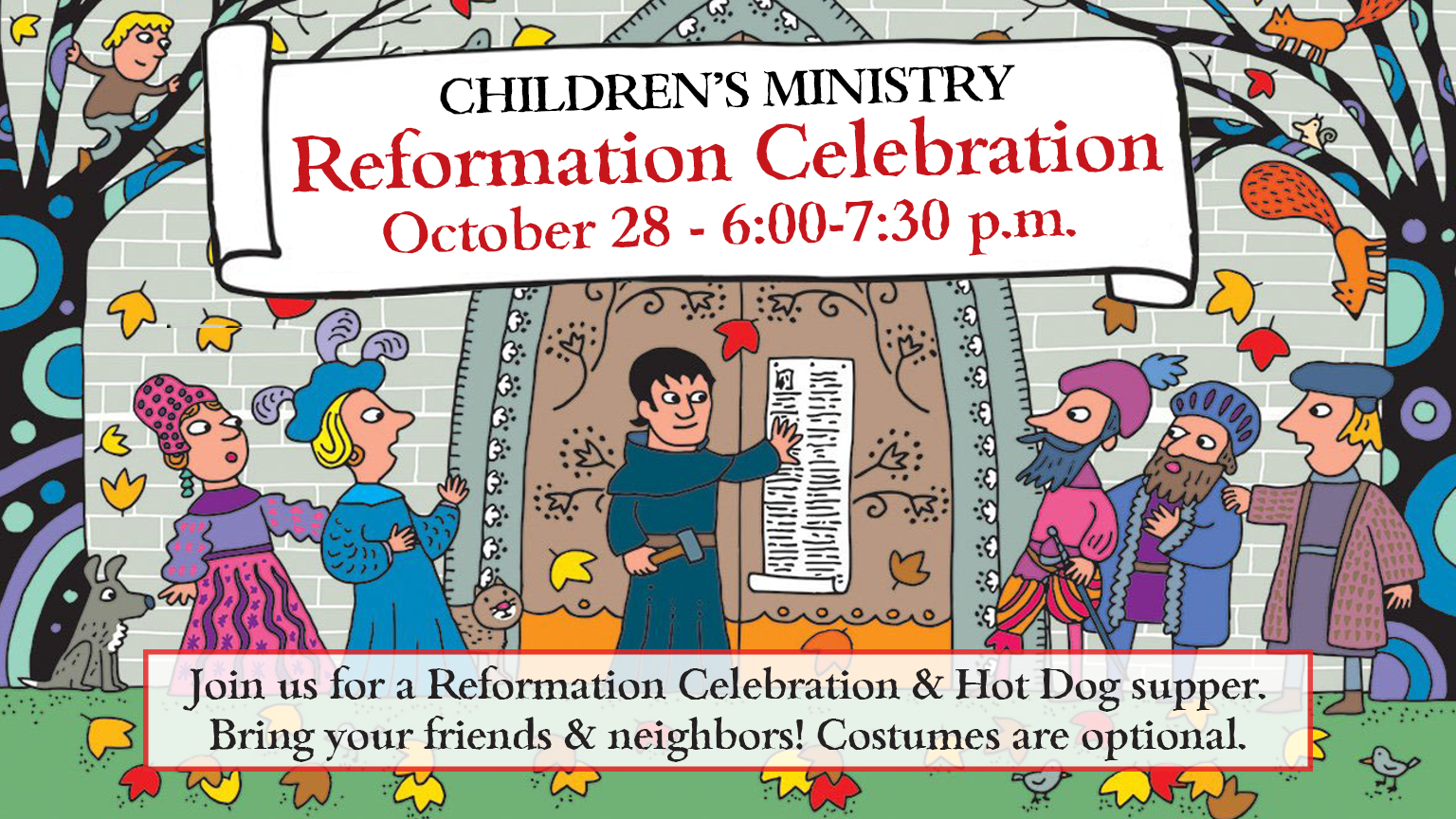 Wednesday, October 28, 2020, 6:00 PM - 7:30 PM
Join us for our Reformation Celebration and Hot Dog Supper. Bring your friends and neighbors! Costumes are optional.
Parents bring the kids - this is a family event, not a drop-off event. Join us on the front lawn for a fun night of fun and fellowship.