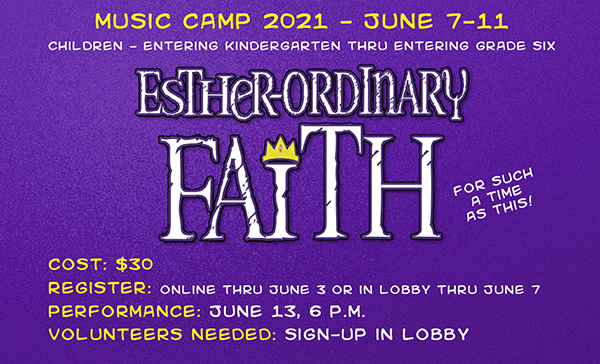 Daily, from 06/07/2021 to 06/09/2021, 8:30 AM - 12:15 PM
Hey Kids, mark your calendar for Music Camp. We would love to have you join us this year. The musical for the camp this year is Esther-ordinary Faith, a musical for "Such a Time as This". Camp is $30 per child and open to children entering Kindergarten through those entering Grade Six. Registration begins Sunday, April 25 and runs through Thursday, June 3.
We will be social distancing and using outdoor spaces as much as possible, however masks will not be required.