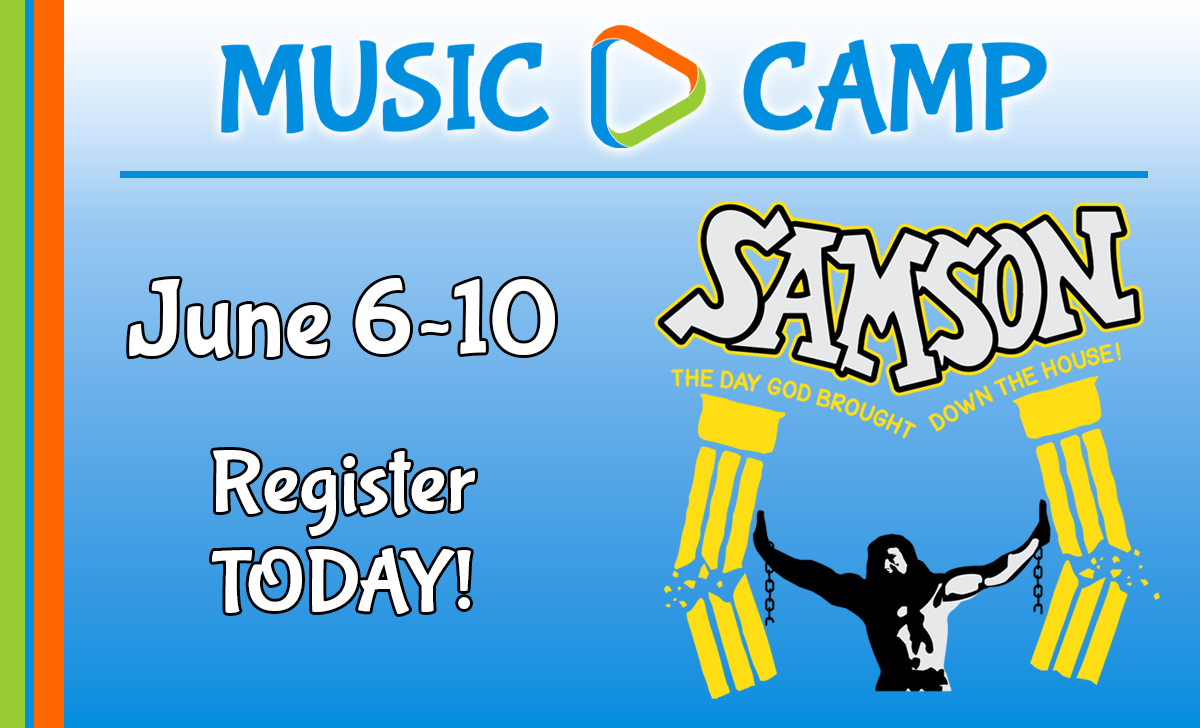 Daily, from 06/06/2022 to 06/08/2022, 8:30 AM - 12:15 PM
Hey Kids, mark your calendar for Music Camp. We would love to have you join us this year. Camp is open to children entering Kindergarten through those entering Grade Six.
Samson: The Day God Brought Down the House
This is the story of Samson, the strongest man in the Bible, who had the worst "Bad Hair Day" in history. God promises a childless couple they will give birth to a Hebrew Hero, who will clobber their enemies, the Philistines. So Samson is tricked by Delilah, an enemy spy, and locked up. A prisoner in a Philistine jail, Samson finally prays for the strength to "Bring Down the House" on his captors.