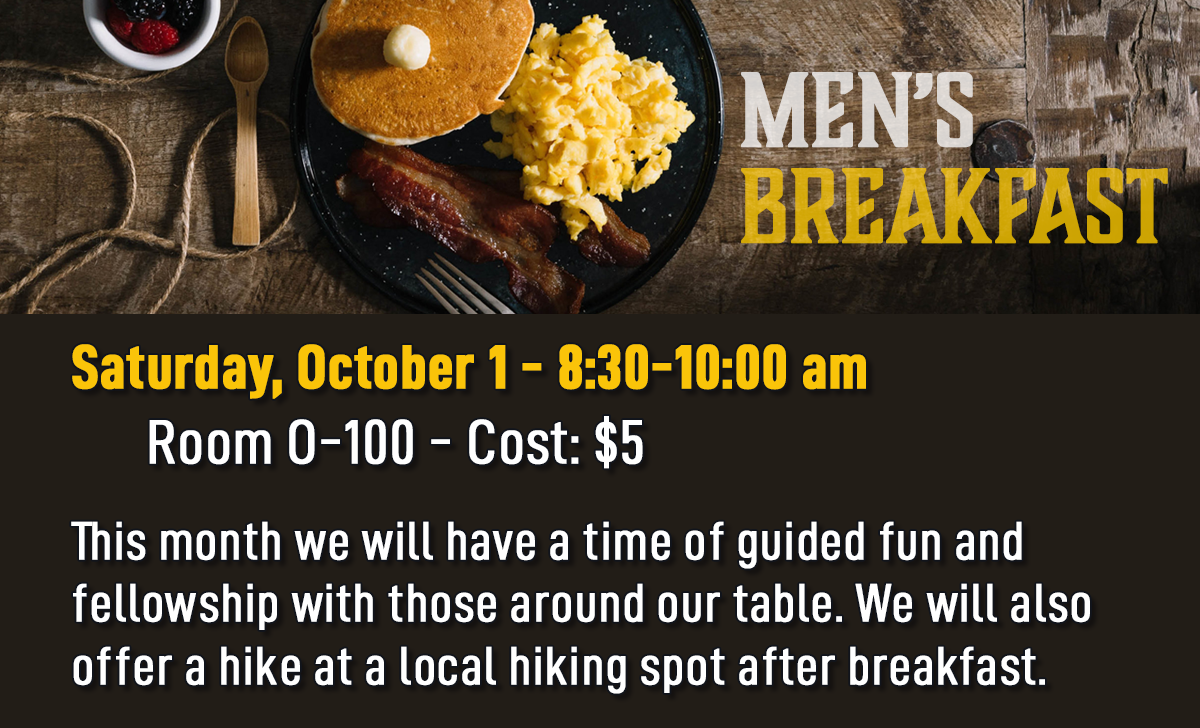 First Saturday, from 10/01/2022 to 05/07/2022, 8:30 AM - 10:00 AM
Men, you are invited to join us for the monthly Men's Breakfast in the Fellowship Hall (Room O-100) for a time of encouragement and edification as we meet and break bread together. Rather than having a speaker this month, we will have a time of guided fun and fellowship with those around our table. We will also offer a hike at a local hiking spot after breakfast.
All young men from the youth ministry are invited to join us as well. We look forward to a great time of fellowship and building one another up. Cost: $5.