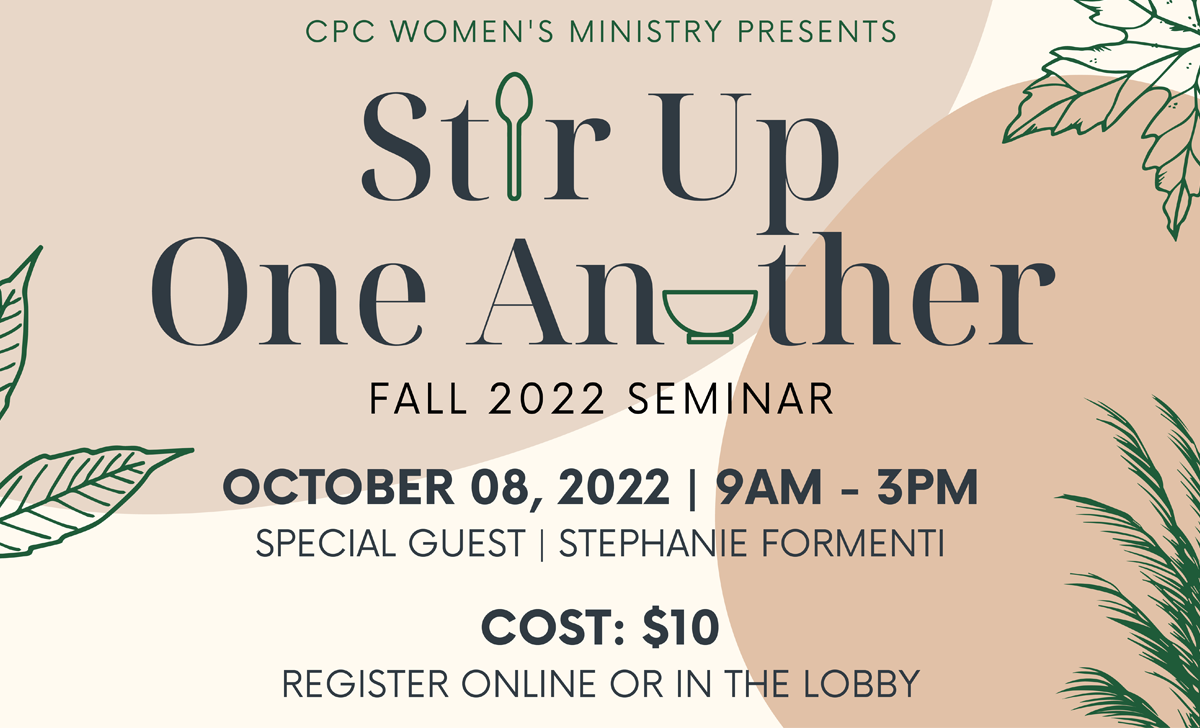 Saturday, October 08, 2022, 9:00 AM - 3:00 PM
All ladies high school age and older, please join us for our Fall Seminar on Saturday, October 8. Special guest Stephanie Formenti will lead us in this active, hands-on study time. Stephanie is currently the Chapel Associate for Discipleship at Covenant College.
We will start at 9 am with a light breakfast and continue until 3 pm learning more about loving, even craving, God's Word. Registration deadline October 2. The cost is $10 and includes all materials, light breakfast, yummy lunch, and fellowship time.