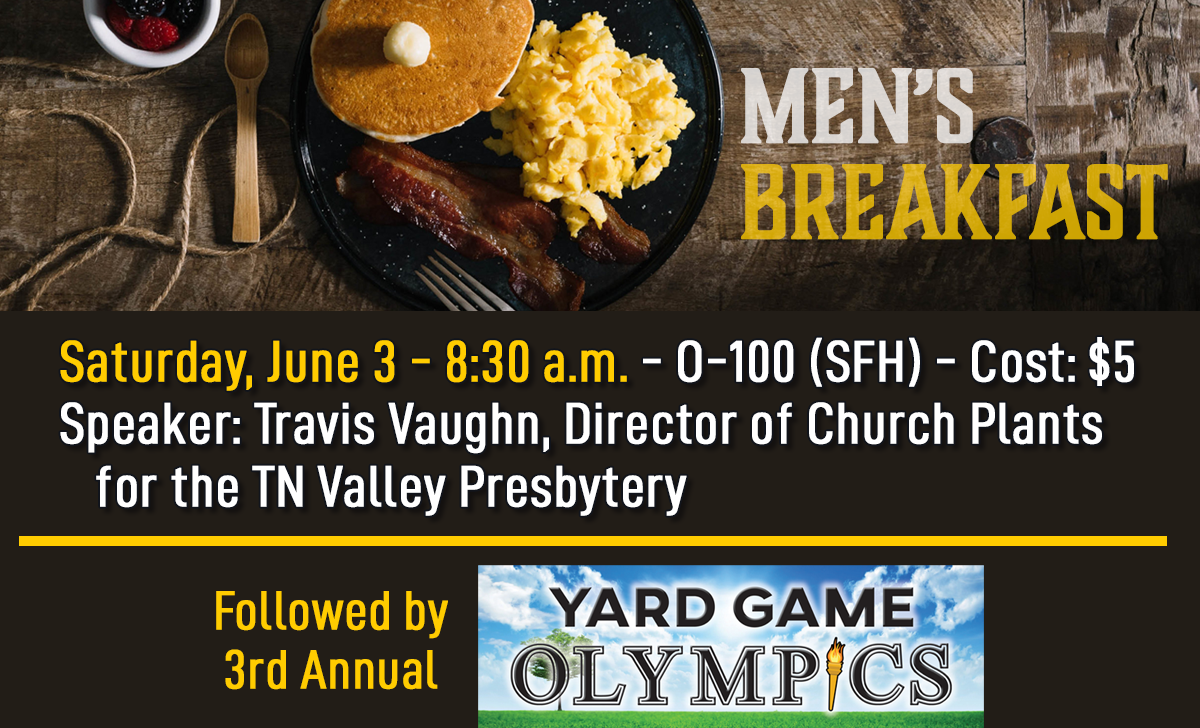 Saturday, June 03, 2023, 8:30 AM - 10:30 AM
You are invited to join us for the monthly Men's Breakfast on Saturday, June 3 at 8:30 am in the Fellowship Hall. It will be our final breakfast before the summer break.
Our guest speaker for this month's breakfast is Travis Vaughn, the Executive Director of Church Planting for the TN Valley Presbytery. He will share an update on church planting efforts in and around Chattanooga.
Immediately after breakfast, we will have our 3rd annual CPC Yard Game Olympics. This fun event has two-man teams competing in various games such as corn hole, ladder ball, badminton, and others.
Find a partner and plan to join us! The breakfast and competition are open to men and boys going into high school next fall and older. For more information, contact Jay Fowler at 423-309-4255. Cost: $5.