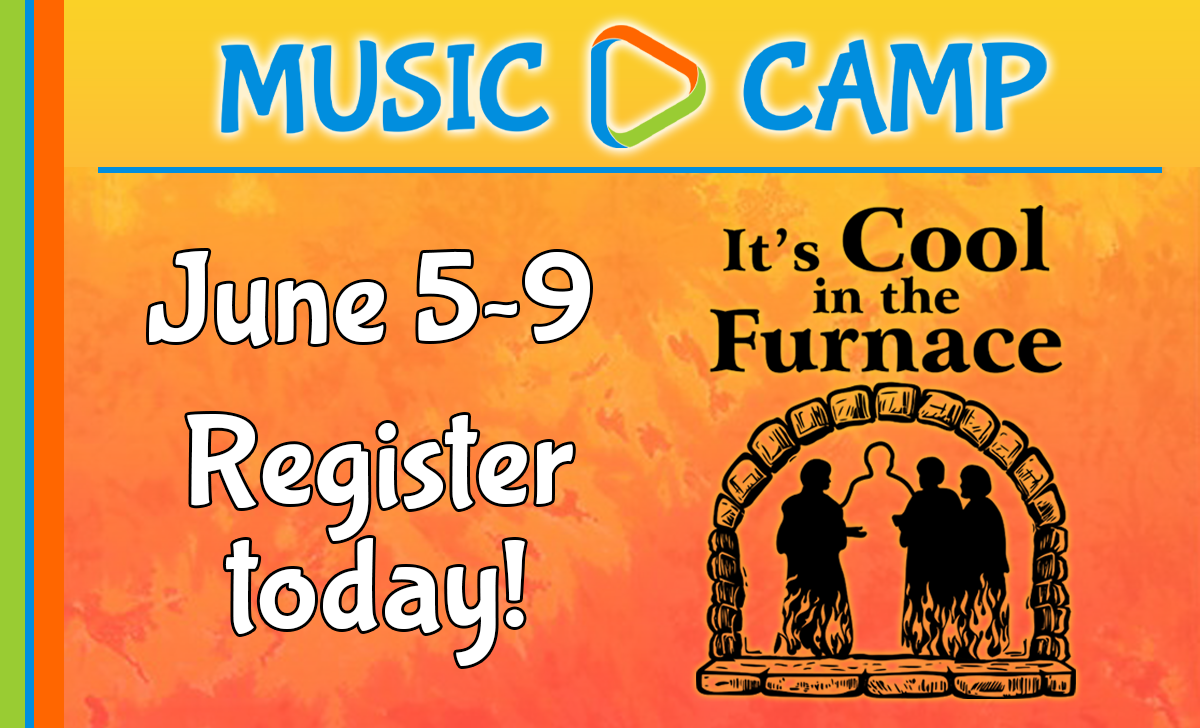 Daily, from 06/05/2023 to 06/09/2023, 8:30 AM - 12:15 PM
Hey Kids, mark your calendar for Music Camp. We would love to have you join us this year. Camp is open to children entering Kindergarten through those entering Grade Six.
It's Cool in the Furnace
A Musical about Daniel, King Nebuchadnezzar, Shadrach, Meshach, and Abednego. Some things never grow old and never go out of fashion -- some things remain "cool" forever. Bible stories are timeless, and the tale of a Godly guy named Daniel, his three sidekicks, and a fiery furnace is about as cool as it gets.