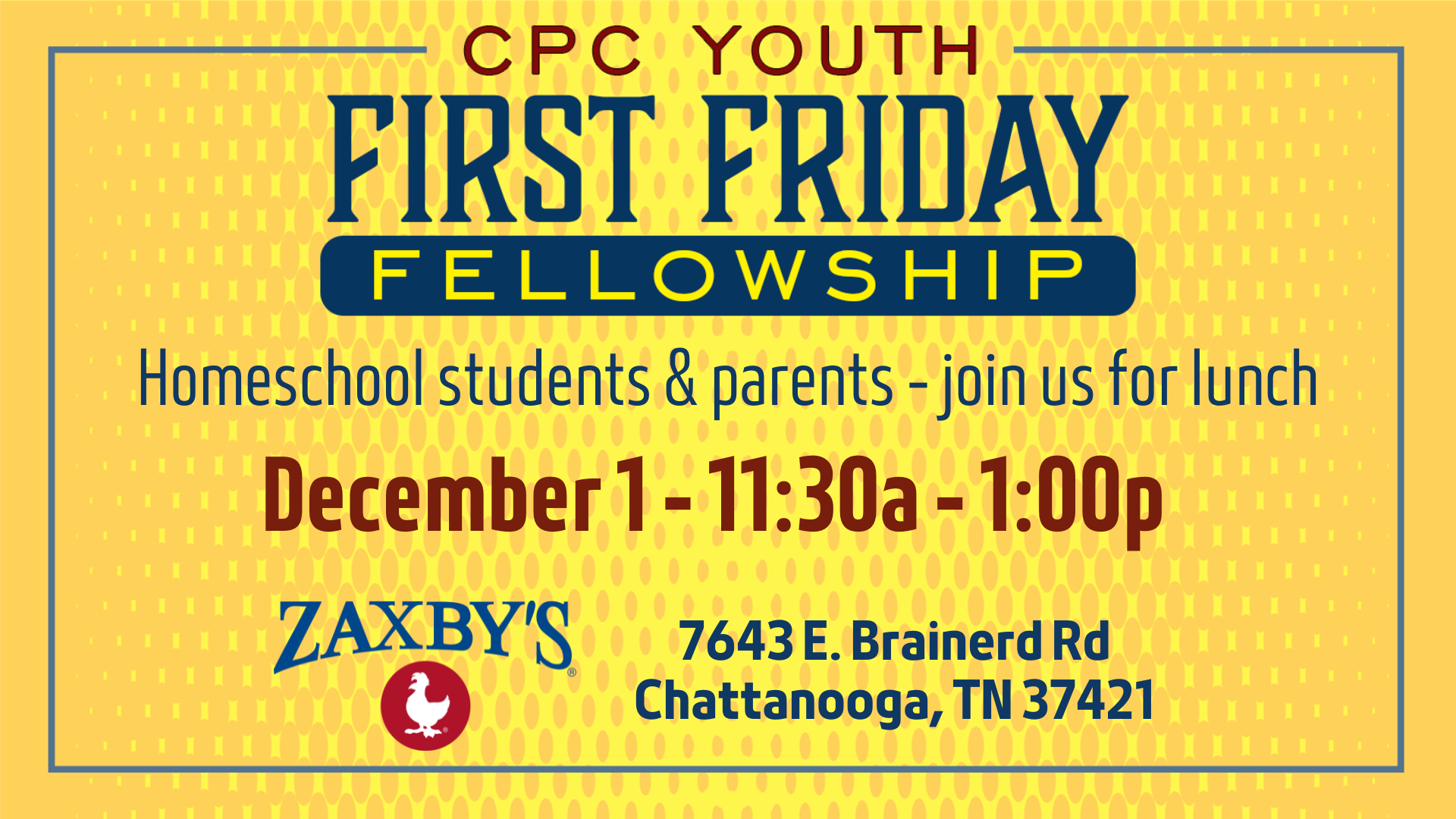 Friday, December 01, 2023, 11:30 AM - 1:00 PM
Join us for a time of fellowship for our homeschool families in the youth group! We will plan to meet on the first Friday of each month and get lunch. Parents are welcome!
For December, we will meet at Zaxby's - 7643 E Brainerd Rd.