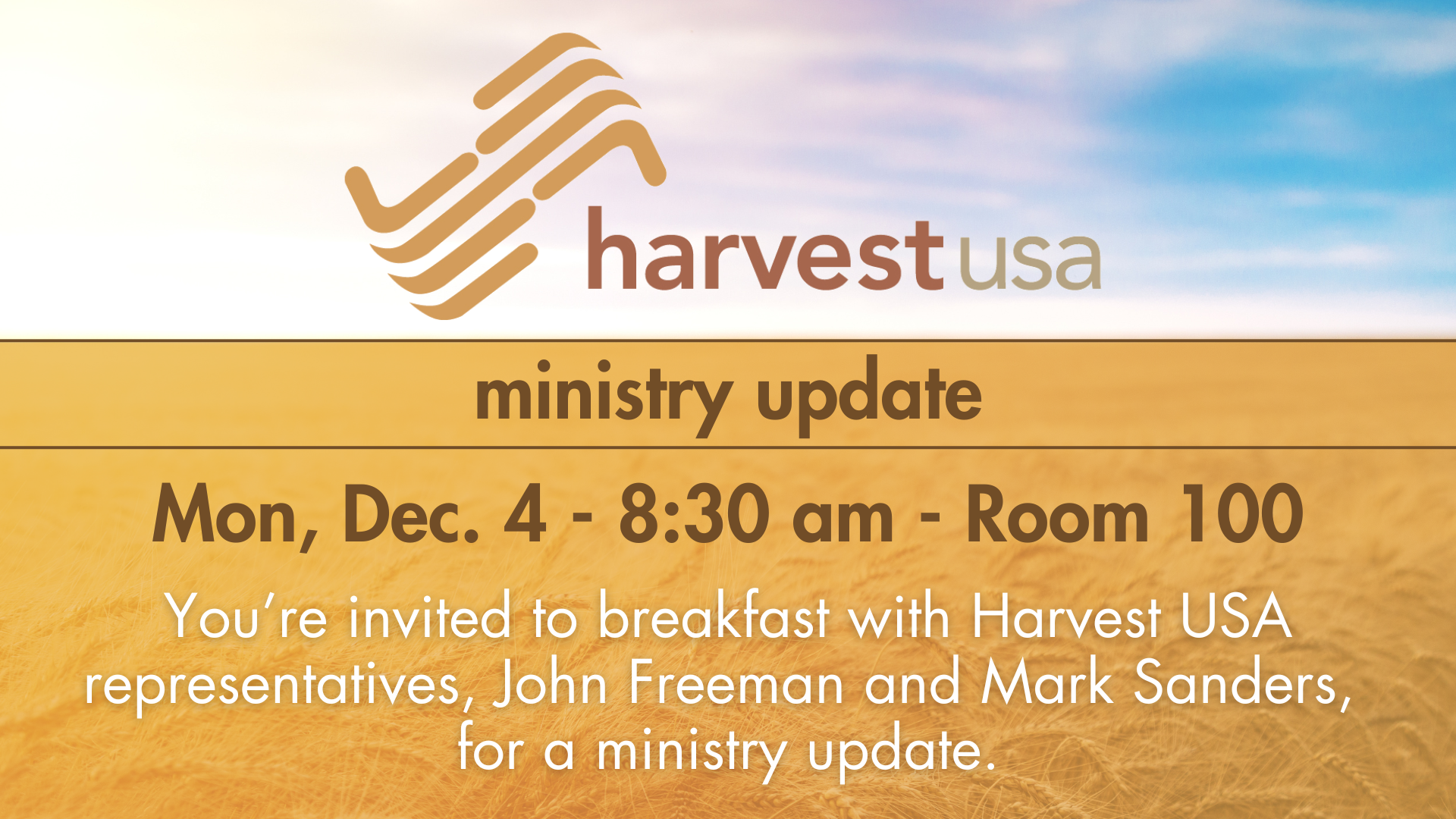 Monday, December 04, 2023, 8:30 AM - 10:00 AM
You're invited to a breakfast with representatives of Harvest USA.
Chattanooga native and retiring president John Freeman and Harvest USA's new president, Mark Sanders, will present in what is expected to be an hour of food, fellowship, discussion, and ministry update.
HARVEST USA is a long-time supported ministry of CPC. Please join us.