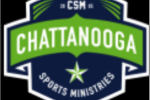 Background:
Chattanooga Sports Ministries (CSM) seeks to transform Chattanooga communities of at-risk youth through athletics, life skills training, and the formation of intentional, Gospel-centered, and cross-cultural mentoring relationships.
CSM reaches around 150 kids ages 8-18 throughout our summer soccer program. In recent years, we have also added a fall and spring after-school soccer program. CSM focuses on three main neighborhoods in the inner city of Chattanooga: Emma Wheeler Homes, East Lake and East Chattanooga. CSM serves a very diverse group of youth including kids from Latino, African American, and Caucasian backgrounds.
Ministry:
One of the keys to cross cultural ministry is having a common interest. CSM has found through years of service to the Chattanooga community that sports are a tool that can be used to foster a common interest between differing cultures and communities. CSM seeks to use this connection as a means to establish relationships in order to share the Gospel in a meaningful and influential manner.
Prayer Requests:
-For wisdom and effectiveness for Katelyn Newsome, Director,
and CSM Board
-That CSM will be blessed with faithful coaches and volunteers
-That needed funding and provisions for programs will be supplied
-For open doors and full hearts for all CSM participants