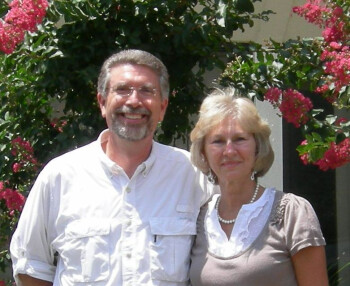 Serving with:
Equipping Leaders International
Background:
Dan was born to missionary parents in Brazil. He grew up in British Columbia, Washington, and in Illinois. He attended Cedarville University in Ohio where he became a Christian and met Susan. They were married in 1974. Susan is from a military family and sensed a call to missions at a young age. They have four grown children: Dan Jr., Krista, Anna, and Scott. The Steeres currently live in Chattanooga, Tennessee.
Ministry:
The Steeres have served the Lord in various capacities in and outside of the United States including Christian education as teachers and administrators, in the pastorate, and now leadership training overseas. Dan is an ordained minister in the PCA. Susan is a member of CPC and from time to time is a substitute teacher at a couple of local Christian schools. The vision of Equipping Leaders International is to equip national pastors in developing countries by using the large pool of well-trained Bible teachers available in the U.S. As the West Africa Project Director for ELI, Dan not only trains leaders in West Africa, but he also recruits part-time teachers here in this country.
Prayer Requests:
For recruitment of more full-time ELI missionaries
For the expansion of financial support for the ministry
For wisdom in planning future trips, safety, and fruitfulness in the training
For God to provide the correct words as Dan writes manuals on parenting and curriculums for national pastors
For them as grandparents - being able to pour God's love into the lives of their grandchildren