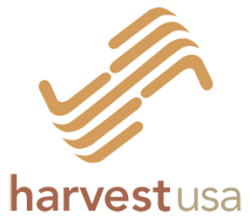 Background:
Harvest USA began in 1983 as an outreach ministry in Center City, Philadelphia to care for those affected by the AIDS crisis. Founded as a ministry to those particularly struggling with same-sex attraction, Harvest USA has since expanded its outreach to include those who struggle with sexual issues of all types.
Ministry:
Harvest USA brings the truth and mercy of Jesus Christ by helping individuals and families affected by sexual struggles and by providing resources that address biblical sexuality to individuals and churches. Their purpose is to partner with and equip the Church in bringing the power of the Gospel of Jesus Christ to transform the lives of those affected by sexual sin. Harvest USA seeks to be a resource to the local church, equipping individual congregations and the Church at large to better care for and disciple those affected by sexual brokenness. They provide excellent resources through blogs, videos, seminars, presentations, and books. It also provides one-on-one discipleship and support groups for men, women, and parents in the Philadelphia office.
Prayer Requests:
The men and women in local Bible study and support groups and for those in the continuing online groups. Ask God to powerfully meet these ministry participants, bringing hope and healing as they seek to see and follow Jesus in new ways.
The impact of our new curriculum, Jesus and Your Unwanted Journey, for wives facing the pain of sexual betrayal and struggle in their marriages. There were over 600 downloads of the participant's and leader's guides from women from several different countries in just the first month of this free resource being available!
The open staff positions we have here in Men's Ministry, Women's Ministry, Parents' Ministry, and Student Services Ministry. Ask the Lord to provide staff who are burdened in these areas to join the Harvest USA team.