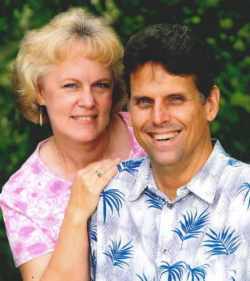 Serving With:
Wycliffe Bible Translators, Solomon Islands
Background:
James was born in Manila, Philippines to Wycliffe translators for the Tausug people of the southern Philippines. James majored in Bible and math at Bryan College to prepare himself for the analytical work of deciphering an unstudied language and translating Scripture. At Bryan he met Karen, a "preacher's kid" from Gallatin, Tennessee and fellow math major whose general interest in missions had been narrowed to a focus on Bible translation by a presentation that highlighted the need for analytical skills in the task. James and Karen married in 1979 and have three children: Kent, Philip, and Susan.
Ministry:
From 1986 to 2005 James and Karen lived and worked among the Sa'a people on the island of Small Malaita in the Solomon Islands in the South Pacific. They learned the Sa'a language and worked with national partners to translate the New Testament. Work on the Old Testament in the Sa'a language in continuing. From 2004-2008, James was the director of the Wycliffe group in the Solomons. After a couple of years of studies in the States working on advanced linguistic degrees, the Ashleys returned to the Solomons, where they continued their work with Wycliffe Bible Translators and national partners. As a translation consultant, James checks translations for accuracy and clarity, helping translation teams find ways to improve their translations and continually develop their skills. Karen works as a linguistics specialist assisting their colleagues in nailing down a conscious understanding of the unique grammar system of the language in which they are working, providing a good foundation for Bible translation work.
Prayer Requests:
For continuing culture, linguistic, and administrative challenges in the field
For encouragement, well-being, and faithfulness in the sometimes tedious work of Bible translation
For their grown (State-side) children and separation issues