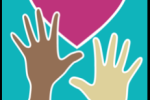 Background:
Love's Arm Outreach began in 2005 as an interdenominational outreach and has assisted seventy survivors in recovery, healing, and reconciliation finding value and purpose in life. Community members and volunteers from Chattanooga and North Georgia intentionally engage and foster relationships on the streets to build a foundation of unconditional love and to foster hope. Transition into recovery includes trauma care, residential recovery, mental health services, and health care services. The redemptive power of grace empowers us to carry the gift of God's pure love and healing to others.
Ministry:
Love's Arm Outreach engages in transformative Christ-centered relationships with persons in addiction-related prostitution and the sex industry that empower and transition them beyond the shame and into the community of grace. Love's Arm believes all human beings are fearfully and wonderfully made in the image of God and worthy of love, respect, and dignity.
Prayer Requests:
-For the ongoing support of the ministry, since the services provided are free of charge
-Pray for those who struggle with these sexual sins.
-Pray for the families healing from these past sins.