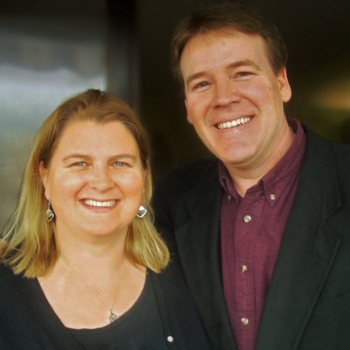 Serving With
Background
Pete was reared in South Korea, the son of missionaries. Ruth gained a clear understanding of trusting Christ through her parents' example, leaving their homeland of Australia and New Zealand to follow God's call on their lives in North America. Pete and Ruth met at King College. After their marriage in 1985, they moved to Boston. Then Pete studied at Christ Community Church in Franklin, Tennessee from 1987 to 1990. In 1990 the Lord led the Mitchells to join the MTW church planting team in Marseille, France. Roger, Charlie, James, and Mary Ellen are Pete and Ruth's four children.
Currently, the Mitchells are church-planting in Toulouse, France.
Ministry
They serve on a church planting team with a vision to build up the Reformed Evangelical Churches in southeastern France. Pete also serves on national and presbytery committees of the French church. They work closely with Joel Landes, the French national pastor-evangelist. Ruth helps the church plant as treasurer, Sunday school teacher, children's worship, and women's Bible study leader. She helps the team by mentoring new missionaries, practicing hospitality, and doing personal evangelism.
Prayer Requests
For life-transforming work of the gospel in all of France
For opportunities and adjustment to new work in Toulouse
For family concerns, spirituality, schooling, safety, and separation from children: Roger, Charlie, James, and Mary-Ellen

For the many challenges presented by the COVID-19 pandemic