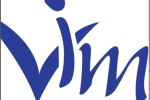 Serving In:
Hamilton County, Tennessee
Background:
Volunteers in Medicine Chattanooga (VIM Chattanooga) is a full-service medical clinic that opened its doors on May 5, 2005. (CPC contributed seed money for VIM's beginning through its Ministry Expansion Fund.) VIM provides primary and preventive health care to individuals and families of Hamilton County, who may not otherwise have access to that kind of quality care. The clinic is in Eastgate, next door to the Eastgate Library. Several CPC members have served in leadership capacities with VIM, particularly Ron Fullam and Polly Henry, while others have volunteered at the clinic. Dr. Jack McConnell, a Christian physician with roots in Chattanooga, developed the concept and opened the original VIM Clinic in 1992 in Hilton Head, SC.
Ministry:
The mission of the VIM Chattanooga is to understand and serve the health and wellness needs of the medically underserved in our community by providing quality, compassionate, and personalized care in a faith-based environment. VIM seeks to see neighbors who may have been overlooked, with practical expressions of Christian love to aid those needing compassion, wisdom, and skill to alleviate suffering.
Prayer Requests:
-Wisdom for VIM's leadership, Board of Directors
-Ongoing need for medically skilled and non-skilled volunteers
-Finances, generous contributions of churches and individuals to help in the provision of services