---
---
---
Sunday School page

NEWBORN TO 24 MONTHS:

Led by Bekah Gernhard

|

Nursery

The nursery, located on the main floor at the end of the lobby hall, offers a safe and playful place for our precious children. Monitored by both CPC member volunteers and paid, CPR and first aid trained workers, the nursery is secured by an electronic check-in system and single entrance/exit.





2 & 3 YEAR-OLDS: Led by Millie Sanders | Nursery


Children learn stories and truths from God's Word, sing songs, color pictures, and enjoy games and activities related to the Bible lesson. They also eat a snack and play outside in an enclosed courtyard. Our children's curriculum is published by Great Commission Publications.





4 YEAR-OLDS TO FIFTH GRADE: Led by Volunteer Teachers | E-201 - E212

Children learn stories and truths from God's Word. They may participate in singing, discussions, crafts, and activities related to the Bible lesson. Fifth graders learn to dig into the Scriptures for themselves in a Bible Survey course. All children have snacks. Our children's curriculum is published by Great Commission Publications.



4-Year-Old and Kindergarten Class - Led by Jon Arbuckle and Esther McEachern
1st Grade Class - Led by Chris Rimondi
2nd Grade Class - Led by Tammy Knotts
3rd Grade Class - Led by Jean Marshall
4th Grade Class - Led by Timothy Gambrell
5th Grade Class - Led by Woody and Sharon Brauer

MIDDLE SCHOOL BOYS: Led by Volunteer Teachers

|

O-205

Lessons are taken from G2R: God's Promises, a denominational curriculum that is geared toward meeting the hearts of youth in their current situations.


MIDDLE SCHOOL GIRLS: Led by Emily Calloway |

O-203

Lessons are taken from G2R: God's Promises, a denominational curriculum that is geared toward meeting the hearts of youth in their current situations.

HIGH SCHOOL: Led by Ryan Hamilton, Justin Martin, Diane Lazor, and Heather Morrison | O-210

ESSENTIALS

: Led by Pastor John Jones |

Sanctuary

Essentials

is an ongoing class designed for visitors who wish to learn more about Covenant. This class addresses our distinctive life, doctrine, and worship as a conservative, Presbyterian, and Reformed church. Taught by our Senior Pastor,

Essentials

is a temporary class before finding your long-term Sunday school class. Every

Essentials

class opens with a sermon discussion and frequently introduces an elder or member of staff.
Thinking about becoming a member? Be sure to visit our Membership Information page.

COLLEGE-AGE FELLOWSHIP: Led by Tim & Bonnie Schoap | O-207

Study: The Truth Project - The years from high school graduation through the mid-20s are a pivotal time in life, a time of greater freedom and openness as well as deeper challenges and struggles, and we want to come alongside you for the journey. The College-Age Fellowship will have a four-fold focus: fellowship, encouragement in prayer, practical application of Scripture, and a foundation in a gospel-centered worldview.

EVERY GOOD ENDEAVOR: Led by Jason Coffey | Choir Room

The book Every Good Endeavor, by Tim Keller, views our pre-fall mandate to work and how we do that for the glory of God by applying work theology to everyday life as workers, employers, etc. This is a mixed adult class of all ages and is open to everyone.

FIVE POINTS OF CALVINISM: Led by Ernie Brown/Dee Hobbs | E-106

The Five Points of Calvinism is an excellent introductory work on "The Doctrines of Grace" also generally referred to as Calvinism. The five points of Calvinism stand together as a system of doctrine which explains God's design of how sinners are saved. This is a mixed adult class of all ages and is open to everyone.

GALATIANS: Led by Dr. Lamar Allen | O-105

This class will be studying Galatians verse by verse with comments that interpret the passage and connect it to other Scripture. You may attend this class via Zoom, contact for more information. This study is a mixed adult class of all ages and is open to everyone.

HOSEA: Led by Judy Foster,

Christine Morrison, and Lois Crenshaw

| E-111

SECOND CORINTHIANS:

Led by Ken Henry | E-104

Second Corinthians encourages believers to embrace and follow the way of Jesus that transforms lives and values generosity, humility, and weakness.

This is a mixed adult class and is open to everyone.
---
---
---
Midweek page

The 2022 Fall Midweek semester will have 15 weeks from August 24 to December 14. There will be two breaks: October 26 for our Reformation Celebration and November 23 for Thanksgiving. We hope you will take the opportunity to join in one of our class offerings for this Fall Midweek semester. Please contact the church office if you have any additional questions that are not covered in the listing of the classes. The image below gives a visual overview of the new Midweek schedule.
5:30 - 6:30 pm

Midweek Meal | Room O-100

Join us for a fellowship meal each Wednesday evening in the Fellowship Hall. View the current and upcoming menus on this page in the right margin.

Children's Opportunities

6:00 pm

Nursery | Room N-100

Nursery is available for Birth through two-years-old each Wednesday evening until 8:00 pm.

6:15 - 6:45 pm

Three & Four-Year-Olds | Room N-104 (enter through the Nursery)


Three & four-year-olds will play with a variety of age-appropriate toys and games and participate in a short bible lesson. They may enjoy music, prayer time, Scripture memory, crafts, games, and activities related to Bible lessons. until 7:30 pm when they join the other children's classes in O-100 (Fellowship Hall) for activities. Pick-up for all children (excluding the nursery) will be from 7:30 to 8:00 pm in the Fellowship Hall.

Children's Choir | Room E-201

Kindergarten through grade five will learn how to sing and read music. The Children's Choir will occasionally be incorporated into Sunday worship.

6:45 - 7:30 pm

Children's Classes | Rooms E-201-204


Kindergarten through grade five

will learn about how God intends us to live as full human beings, in our thoughts, emotions, and actions. Kindergarten – grade two

students will study stories from scripture that point us to the gospel, and

students grades three through five will look at examples of God's faithfulness in men and women throughout scripture and history. All children will work toward catechism and scripture memorization goals.

7:30 - 8:00 pm

Children's Activities | Room O-100

All ages will gather in the fellowship hall to participate in their choice of games and activities with their friends. They can also check out books from the library cart. All children should be picked up from the fellowship hall from

7:30 to 8:00 pm.
Youth opportunities
6:30 - 6:45 pm

Youth Worship | Room O-210

We start Wednesday night youth programs with worship. All youth, from grades six through twelve, gather for a time of singing and prayer before breaking out into small groups.

6:45 - 7:30 pm

Youth Small Groups | Room O-210

Youth small groups are designed so that students can ask questions and engage in meaningful conversations about how Scripture applies to their lives. It's a safe environment where students can be known and loved, and where they can pray for and encourage one another toward maturity in Christ. We have separate guys and girls small groups divided by grade level.

7:30 - 8:00 pm

Youth Activities | Room O-210 / Front Lawn

After the small group meetings, the youth will gather for various sports, games, and fellowship time. Friends and visitors are welcome to join us each Wednesday night!!
Adult Opportunities

6:00 - 6:30 pm

Orchestra | Sanctuary

Praise God with woodwinds, brass, strings, and percussion. You learned that instrument, now get it out and put it to praise!

Bell Choir | E-102

A surprisingly fun way to make beautiful music for worship. No experience is required.

6:45 - 7:30 pm

Human Sexuality - How to live faithfully in a fallen world: Led by Jake Bennett and Adam Sanders | Room E-104

The Bible speaks about healthy, biblical sexuality, and yet we live in a confusing world. We are hoping to address biblical teaching and doctrine regarding sex, as well as practical, tangible questions on topics such as homosexuality and transgenderism.

Men's Ironman Study: Led by Doug Frazier, John Herberich, and Jay Fowler | Room O-207

Men are invited to join us for a time of prayer and study. We will be working through the book

Crazy Busy

by Kevin DeYoung. With warmth, humor, and honesty, DeYoung explains why a life of constant chaos is far from what God intends and helps you strike a balance between doing nothing and doing everything. The book cost is $10.

Politicians and Prophets: Led by John Jones | O-105

What can (or should) we say to the politicians, bureaucrats, and oligarchs of our day? What did the OT prophets say to these figures in their own day? We usually read the prophets with no idea of their cultural and political landscape. We'll survey a few eighth-century kings and the four prophets (Joel, Jonah, Amos, and Hosea) who give them an earful.

Prayer Group: Led by Doug McEachern and Eric Mullinax | Room O-104 & via Zoom

Join us for a time of prayer each week as we intercede for the various needs of our church body and individual members. You may join this prayer time in person or via Zoom. Please contact Ruth Fox at for a Zoom link.

Sanctuary Choir Rehearsal: Led by John Wykoff | Choir Room

Sanctuary Choir is a wonderful way to praise God and lead in worship. No audition or experience is required.
7:30 - 8:00 pm

Christmas Choir: Led by John Wykoff | Choir Room

If you only want to learn Christmas music for the Christmas concert, come at 7:30. (The Christmas concert is on December 18.)

Adult Class Fellowships | Various Locations

Classes are encouraged to take advantage of this time for fellowship, prayer, and relationship-building.
---
---
ROMANS
A study of the book of Romans by Dr. Lamar Allen.
---
---
---
Connect Page re-work

~ Click Here to sign-up for a Connect Group ~
Philosophy
The Lord Jesus is the Good Shepherd who lays down his life for the sheep (John 10.11-16). At Covenant, our elders seek to serve as under-shepherds, caring for God's people. Shepherding is about relationships: knowing, caring, and praying for those to whom God has given us. As God brings us into a relationship with Himself, so also, our elder's desire is to build relationships with each member that reflects His faithful love.
Shepherding
To help shepherd the members of our church, the Session has placed every member under the oversight of an elder. Upon joining the church, each member is placed into a shepherding flock. Each flock has an elder who regularly pursues and prays for each of its members. At times these flocks may meet as large groups. If there is an immediate prayer request, struggle, or crisis in your life, please reach out and share it with your shepherding elder or one of our pastors.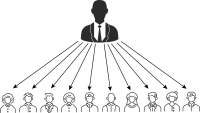 Connect
A new aspect of our shepherding ministry is CPC's small group ministry, Connect.
Purpose: Connect groups function as an extension of shepherding ministry; encouraging growth into spiritual maturity and home fellowship.
Focus: Connect groups focus on regular, weekly care for participants under the direct supervision of our elder-led Connect leadership. With Connect small groups, the primary shepherding care comes from these weekly meetings.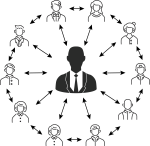 FAQ
Are Shepherding/Connect groups only for members of CPC?

Shepherding groups: each church member is automatically assigned to a group. If you are a regular attendee and would like to be assigned a Shepherding group, please contact the church office.
Connect groups: are for members and regular attenders and are open for anyone to join.

Can I be in a Shepherding Group and Connect group?

If you have been a member of a Shepherding Group and chose to join a Connect group, you are transferring your shepherding care affiliation to that Connect group.

How often and when do Connect groups meet?

Most Connect groups meet on a weekly basis although some meet every other week. Some groups meet at the church but the majority meet in homes.

How long am I in a Connect group?

The purpose of Connect groups is to foster relationships and build connections. To encourage this goal, we ask that group members commit to a year of meeting with their Connect group.

How do I join a Connect group?

Fill out the interest form below if you are interested in joining a Connect group.
---
---
---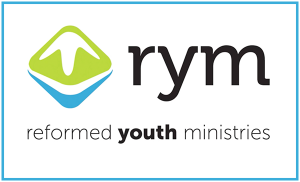 The RYM Conference for High School students is July 11-16, 2022 at Laguna Beach Christian Retreat Center in Panama City Beach, FL. This year's speaker is Rev. Brian Sorgenfrei and the theme will be "All Things New".
Register online between now and May 24. Register before May 7 to receive the Early Bird discount.
Visit the General Information page to find out more information about the RYM High School Summer conference, including the keynote speaker and other details. You can also check out the sample schedule for an idea of a typical week at RYM.
Pricing for the RYM Conference
Early bird registration - $375 (early bird discount ends May 6)
Regular registration - $400 (May 7–24)
The deadline to register is May 24. $100 NON-REFUNDABLE deposit is due upon registration. If you register by May 6, you will receive an early bird discount ($375). This will confirm your teen's spot on the trip.
**We will be hosting a church-wide bake sale later in the Spring to raise money from this event to offer scholarships for our summer camps. Please email Ryan Hamilton if you can help with the bake sale.
Activities
Swimming (multiple pools & open ocean),

Gaga Ball,

Spike Ball,

Basketball, Volleyball, Ping Pong, Kan Jam, Sand Soccer, Card Games, Paddle Boarding/Kayaking
**REQUIRED**
RYM RELEASE FORM - Parents, after registering, please fill out the RYM release form. This form is required for all students attending the RYM Conference.
---
---
---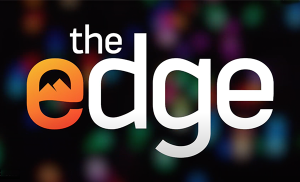 The Edge Conference for Middle School Students (currently in grades 6-8) is June 25-29. Register online between now and April 27. Register before April 4 to receive the Early Bird discount.
Be sure to visit the Edge Conference details page for information about the keynote speaker, worship leader, and other details, and you can visit the Edge F.A.Q. page for more info on sleeping arrangements, what a typical day at camp looks like, etc.
Parents, also please know that Tuesday, June 28 of camp is an activity day where the Edge offers off-campus activities. Although it isn't confirmed yet, we are hoping to go white water rafting as a group on the Hiwassee River located in the Cherokee National Forest.
**REQUIRED**
EDGE RELEASE FORM - Parents, after registering, please download and fill-out the Edge release form, which will need to be given to Ryan when completed. This form is required for all students attending the Edge Conference.