Past Services
View the live stream on Facebook
Isaiah 55 / Isaiah 55
---
---
---
Sunday School page

NEWBORN TO 24 MONTHS:

Led by Bekah Gernhard

|

Nursery - Room 110

The nursery, located on the main floor at the end of the lobby hall, offers a safe and playful place for our precious children. Monitored by both CPC member volunteers and paid, CPR and first aid trained workers, the nursery is secured by an electronic check-in system and single entrance/exit.





2 & 3 YEAR-OLDS: Led by Millie Sanders and Babs Leach | Nursery - Room 110


Children learn stories and truths from God's Word, sing songs, color pictures, and enjoy games and activities related to the Bible lesson. They also eat a snack and play outside in an enclosed courtyard. Our children's curriculum is published by Great Commission Publications.





4 YEAR-OLDS TO FIFTH GRADE: Led by Volunteer Teachers | Rooms 220-228

MIDDLE SCHOOL BOYS: Led by Thomas Blackburn, Mark Stevenson, and Neal Doran

|

Room 206

Lessons are taken from G2R: God's Covenant Promises, a denominational curriculum that is geared toward meeting the hearts of youth in their current situations.


MIDDLE SCHOOL GIRLS: Led by Emily Calloway |

Room 204

Lessons are taken from G2R: God's Promises - 1 Kings-Malachi, a denominational curriculum that is geared toward meeting the hearts of youth in their current situations.

HIGH SCHOOL: Led by Travis Hutchinson, Heather Morrison, Justin Martin, and Diane Lazor | Room 200

VISITOR'S CLASS: Led by Interim Senior Pastor Bill Massey |

Room 105

Our Visitor's Class

is an ongoing class designed for visitors who wish to learn more about Covenant. This class addresses our distinctive life, doctrine, and worship as a conservative, Presbyterian, and Reformed church. Taught by our Interim Senior Pastor,

the Visitor's Class

is a temporary class before finding your long-term Sunday school class.
Thinking about becoming a member? Be sure to visit our Membership Information page.

ANCIENT CHURCH HISTORY: Led by Dee Hobbs | Room 150 (Choir Room)

Ancient Church History is a survey of the origins of the Church, dating prior to the life of Jesus and continuing until the Middle Ages. This study is far more than simply a recounting of past events - we endeavor to learn how the development of the early church impacts our faith and practice to this very day. This is a mixed adult class of all ages and is open to everyone.

COLLEGE/CAREER CLASS: Led by Tim & Bonnie Schoap | Room 208

Study: The Spiritual Life - focusing on our identity in Christ and the spiritual principles which govern Christian character and service, with an emphasis on the sufficiency of the divine resources available to the believer.

THE GOSPEL OF MARK: Led by Dr. Lamar Allen | Room100 (Fellowship Hall)

The study will stress key themes from Jesus' ministry. This study is a mixed adult class of all ages and is open to everyone. Class recordings and outlines are available below. This is a mixed adult class of all ages and is open to everyone.

HEBREWS 11: Faith - What Are You Hoping For?: Led by Jon Harris | Room 120

Using

Hebrews 11

as a guide, Paul Tripp will contend that there are no heroes of faith in the Bible. Through Paul Tripp's video series and in-class discussion, we will address how to live by faith in the street-level situations and relationships of our daily Christianity. This mixed adult class of all ages is open to everyone.

HEBREWS:

Led by Ken Henry | Rooms 121-122

Hebrews offers an apologetic that demonstrates the superiority of Christ. Additionally, a close study will increase a student's appreciation of Old and New Testament connections. Adults of all ages and stations in life will be challenged by the study. Join us for fellowship and camaraderie as we share our lives, pray, and study God's Word together. This mixed adult class of all ages is open to everyone.

JOEL: Led by Judy Foster,

Christine Morrison, and Lois Crenshaw

| Room 119

Judah, the setting for the book, is devastated by a vast horde of locusts, which destroy everything - the fields of grain, the vineyards, the gardens, and the trees. Joel symbolically describes the locusts as a marching human army and views all of this as divine judgment coming against the nation for her sins. Two significant events highlight the book. One is the invasion of locusts and the other is the outpouring of the Spirit.

This is a ladies-only class.
---
---
---
Midweek page

The 2023 Fall Midweek semester will have 15 weeks from August 23 to December 13. There will be two breaks: October 25 for our Reformation Celebration and November 22 for Thanksgiving. We hope you will take the opportunity to join one of our class offerings for this Fall Midweek semester. Please contact the church office if you have any additional questions not covered in the listing of the classes. The image below gives a visual overview of the new Midweek schedule.
5:30 - 6:30 pm

Midweek Meal | Room 100 (Fellowship Hall)

Join us for a fellowship meal each Wednesday evening in the Fellowship Hall. View the current and upcoming menus on this page in the right margin.


Children's Opportunities
---
6:30 pm

Nursery | Room 110

Nursery is available for Birth through two years old each Wednesday evening until 8:00 pm.

6:30 - 7:00 pm

Children's Choir | Room 220

Kindergarten through grade five will learn how to sing and read music. The Children's Choir will occasionally be incorporated into Sunday worship.

7:00 - 8:00 pm

Three & Four-Year-Olds | Room 110


Three & four-year-olds will play with a variety of age-appropriate toys and games and participate in a short Bible lesson. They may enjoy music, prayer time, Scripture memory, crafts, games, and activities related to Bible lessons.

Children's Classes | Rooms 221-225


Kindergarten through grade five

will learn about how God intends us to live as full human beings, in our thoughts, emotions, and actions. Kindergarten – grade two

students will study stories from scripture that point us to the gospel, and

students grades three through five will look at examples of God's faithfulness in men and women throughout scripture and history. All children will work toward catechism and scripture memorization goals.

CHILD PICK-UP

Birth through age 4 will be picked up in Room 110 (Nursery) at 8:00 pm.
Kindergarten through grade 5 will be picked up in their classrooms at 8:00 pm.
Youth opportunities
---
6:30 - 6:45 pm

Youth Worship | Room 200

We start Wednesday night youth programs with worship. All youth, from grades six through twelve, gather for a time of singing and prayer before breaking out into small groups.

6:45 - 7:30 pm

Youth Small Groups | Room 200

Youth small groups are designed so that students can ask questions and engage in meaningful conversations about how Scripture applies to their lives. It's a safe environment where students can be known and loved, and where they can pray for and encourage one another toward maturity in Christ. We have separate guys and girls small groups divided by grade level. All groups will be studying Peacemakers by Corlette Sande and Side by Side by Ed Welch.

7:30 - 8:00 pm

Youth Activities | Room 200 / Front Lawn

After the small group meetings, the youth will gather for various sports, games, and fellowship time. Friends and visitors are welcome to join us each Wednesday night!!


Adult Opportunities
---
6:00 - 6:30 pm

6:30 - 7:00 pm

Bell Choir | Room 126


A surprisingly fun way to make beautiful music for worship. No experience is required.

7:00 - 8:00 pm

Drawing Near: Led by Lynda Brown and Polly Henry | Room 119

Our theme for the Women's Ministry this semester is "Drawing Near." All ladies are invited to join us for this inter-generational time of drawing near to God and one another.

Manuscript Study of Galatians: Led by Jake Bennett and Ernie Brown | Room 121-122


Join Pastor Jake and learn how to utilize a manuscript Bible study to learn how to read deeper into Scripture. Manuscripts are copies of a passage without verse numbers or chapter divisions. The class will focus primarily on how to study God's Word, using the book of Galatians as the primary text. Together we will observe, interpret, and apply God's Word.

Men's Ironman Study: Led by Scott Barber, Jay Fowler, and John Herberich | Room 120

Men are invited to join us for a time of prayer and study. We will be studying the Christian classic

Knowing God

by J.I. Packer. Join us at 6:45 pm for a season of prayer followed by a large group discussion facilitated by Scott Barber and John Herberich and close with small group discussions. Books will be provided and available for the first class on August 23 or see Scott, John, or Jay to pick up one in advance. Book cost: $10.

MoneyLife Personal Finance Study: Led by Ken Hostetler and Todd Gaither | Room 208

Join us for this Crown Ministries study designed to help create concrete steps to financial freedom: learn to grow in your generosity, ditch debt permanently, create a solid financial plan, understand how to save and invest for the future, and much more.

Prayer Group: Led by Doug McEachern and Eric Mullinax | Room 101

Join us for a time of prayer each week as we intercede for the various needs of our church body and individual members.

Sanctuary Choir Rehearsal: Led by John Wykoff | Room 150 (Choir Room)

Sanctuary Choir is a wonderful way to praise God and lead in worship. No audition or experience is required.

Systematic Theology: Everyone's a Theologian: Led by Dr. Lamar Allen | Room 105

Many people react negatively to the word

theology

, believing that it involves dry, fruitless arguments about minute points of doctrine. But as R.C. Sproul argues, everyone is a theologian. Any time we think about a teaching of the Bible and strive to understand it, we are engaging in theology. Join us for this informative study as we seek to make complex subjects easily understood using R.C. Sproul's book,

Everyone's a Theologian

. Everyone welcome!

See video recordings and class notes below (Note: Videos will be available a few days after each class.)
---
ROMANS
A study of the book of Romans by Dr. Lamar Allen.
---
---
---
Connect Page re-work

~ Click Here to sign-up for a Connect Group ~
Philosophy
The Lord Jesus is the Good Shepherd who lays down his life for the sheep (John 10.11-16). At Covenant, our elders seek to serve as under-shepherds, caring for God's people. Shepherding is about relationships: knowing, caring, and praying for those to whom God has given us. As God brings us into a relationship with Himself, so also, our elder's desire is to build relationships with each member that reflects His faithful love.
Shepherding
To help shepherd the members of our church, the Session has placed every member under the oversight of an elder. Upon joining the church, each member is placed into a shepherding flock. Each flock has an elder who regularly pursues and prays for each of its members. At times these flocks may meet as large groups. If there is an immediate prayer request, struggle, or crisis in your life, please reach out and share it with your shepherding elder or one of our pastors.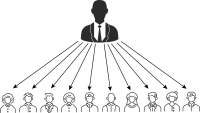 Connect
A new aspect of our shepherding ministry is CPC's small group ministry, Connect.
Purpose: Connect groups function as an extension of shepherding ministry; encouraging growth into spiritual maturity and home fellowship.
Focus: Connect groups focus on regular, weekly care for participants under the direct supervision of our elder-led Connect leadership. With Connect small groups, the primary shepherding care comes from these weekly meetings.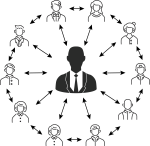 FAQ
Are Shepherding/Connect groups only for members of CPC?

Shepherding groups: each church member is automatically assigned to a group. If you are a regular attendee and would like to be assigned a Shepherding group, please contact the church office.
Connect groups: are for members and regular attenders and are open for anyone to join.

Can I be in a Shepherding Group and Connect group?

If you have been a member of a Shepherding Group and chose to join a Connect group, you are transferring your shepherding care affiliation to that Connect group.

How often and when do Connect groups meet?

Most Connect groups meet on a weekly basis although some meet every other week. Some groups meet at the church but the majority meet in homes.

How long am I in a Connect group?

The purpose of Connect groups is to foster relationships and build connections. To encourage this goal, we ask that group members commit to a year of meeting with their Connect group.

How do I join a Connect group?

Fill out the interest form below if you are interested in joining a Connect group.
---
---
---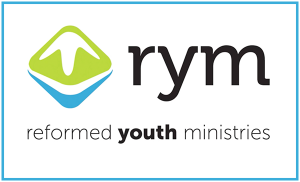 The RYM Conference for High School students is July 11-16, 2022 at Laguna Beach Christian Retreat Center in Panama City Beach, FL. This year's speaker is Rev. Brian Sorgenfrei and the theme will be "All Things New".
Register online between now and May 24. Register before May 7 to receive the Early Bird discount.
Visit the General Information page to find out more information about the RYM High School Summer conference, including the keynote speaker and other details. You can also check out the sample schedule for an idea of a typical week at RYM.
Pricing for the RYM Conference
Early bird registration - $375 (early bird discount ends May 6)
Regular registration - $400 (May 7–24)
The deadline to register is May 24. $100 NON-REFUNDABLE deposit is due upon registration. If you register by May 6, you will receive an early bird discount ($375). This will confirm your teen's spot on the trip.
**We will be hosting a church-wide bake sale later in the Spring to raise money from this event to offer scholarships for our summer camps. Please email Ryan Hamilton if you can help with the bake sale.
Activities
Swimming (multiple pools & open ocean),

Gaga Ball,

Spike Ball,

Basketball, Volleyball, Ping Pong, Kan Jam, Sand Soccer, Card Games, Paddle Boarding/Kayaking
**REQUIRED**
RYM RELEASE FORM - Parents, after registering, please fill out the RYM release form. This form is required for all students attending the RYM Conference.
---
---
---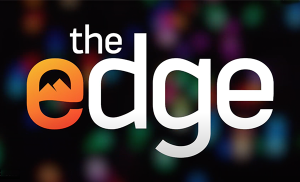 The Edge Conference for Middle School Students (currently in grades 6-8) is June 25-29. Register online between now and April 27. Register before April 4 to receive the Early Bird discount.
Be sure to visit the Edge Conference details page for information about the keynote speaker, worship leader, and other details, and you can visit the Edge F.A.Q. page for more info on sleeping arrangements, what a typical day at camp looks like, etc.
Parents, also please know that Tuesday, June 28 of camp is an activity day where the Edge offers off-campus activities. Although it isn't confirmed yet, we are hoping to go white water rafting as a group on the Hiwassee River located in the Cherokee National Forest.
**REQUIRED**
EDGE RELEASE FORM - Parents, after registering, please download and fill-out the Edge release form, which will need to be given to Ryan when completed. This form is required for all students attending the Edge Conference.
---
---
---
Essentials Backup
How to Join Page
Our Essentials class is led by our Executive Pastor and meets during the Sunday School hour in the Sanctuary. This class presents an overview of Covenant Presbyterian, as well as the Presbyterian Church in America, and is designed for visitors and those considering membership. Attendance at a majority of a semester's classes is required before meeting with the Elders regarding membership.
SundaySchool Page
ESSENTIALS

: Led by Pastor Jake Bennett |

Sanctuary

Essentials is an ongoing class designed for visitors who wish to learn more about Covenant. This class addresses our distinctive life, doctrine, and worship as a Presbyterian and Reformed church, built upon God's Word. Essentials is taught by our Executive Pastor and repeats every semester. Each Essentials class opens with a sermon discussion and frequently introduces an officer, ministry leader, or staff member.
Thinking about becoming a member? Be sure to visit our Membership Information page.
Also removed the "Essentials" page from the navigation (under the Sunday School page)
New Here - Sundays
The Essentials class is designed especially for visitors and prospective members. This class is ordinarily taught by our senior pastor as an introduction to Bible, doctrine, and Church History. Essentials is taught during our regular Sunday School time and meets in the Sanctuary at 11:00 a.m.
---
---
---
7. Nebuchadnezzar's Decree
9. It's Cool In the Furnace
10. Nebuchadnezzar's Decree
11. Let the People Praise
---
---
Officer Nominations
One of the duties of a church member is to nominate and elect the officers of your church. As a congregation of the PCA, we have two offices which serve two different roles in the life of the church: elder and deacon. The Apostle Paul explains that the desire to seek service as an elder is a noble task. It is also a significant and somber responsibility of service.
Elders jointly have the government and spiritual oversight of the Church, including teaching. The office of deacon is not one of rule but rather of service both to the physical and spiritual needs of the people.
Any male member in good standing can be nominated to serve as an elder or deacon. However, before nominating a member of our congregation to one of these offices, please take a moment to prayerfully consider the biblical qualifications as described in this document.
We also ask that any member who is nominating someone to an office personally ask the nominee and receive their consent prior to submitting their names.
Even as you consider nominating an individual, please specifically pray for these things:
That the Lord would gift our church with new elders and deacons from among our congregation (Ephesians 4.8-14).
That the Lord would grant wisdom for the elders and deacons as they consider, examine, and care for men considering these offices (Acts 14.23).
That the Lord would shepherd and care well for the congregation of Covenant through wise and godly officers (1 Peter 5.2-4).
The Nominating Process
Members who have been nominated to serve as officers will be contacted by the Pastoral Staff. A Nominating Committee, formed from the Session, will walk with these men over the next few months. During this time all nominees will attend officer training led by Pastors Massey and Bennett. In January, nominees will be examined by the Pastoral Staff in areas of Bible, theology, church history, government, and sacraments. Upon demonstrating sufficient understanding and character to serve as an officer, the Nominating Committee will present nominees to the Session and then Congregation for a vote. This congregational meeting will be a called meeting. Every nominee must receive at least a 2/3rds vote of those members present for the meeting.
The Nomination form will be available here from August 23 through September 17. If you have any concerns or questions about submission details please contact the church office.