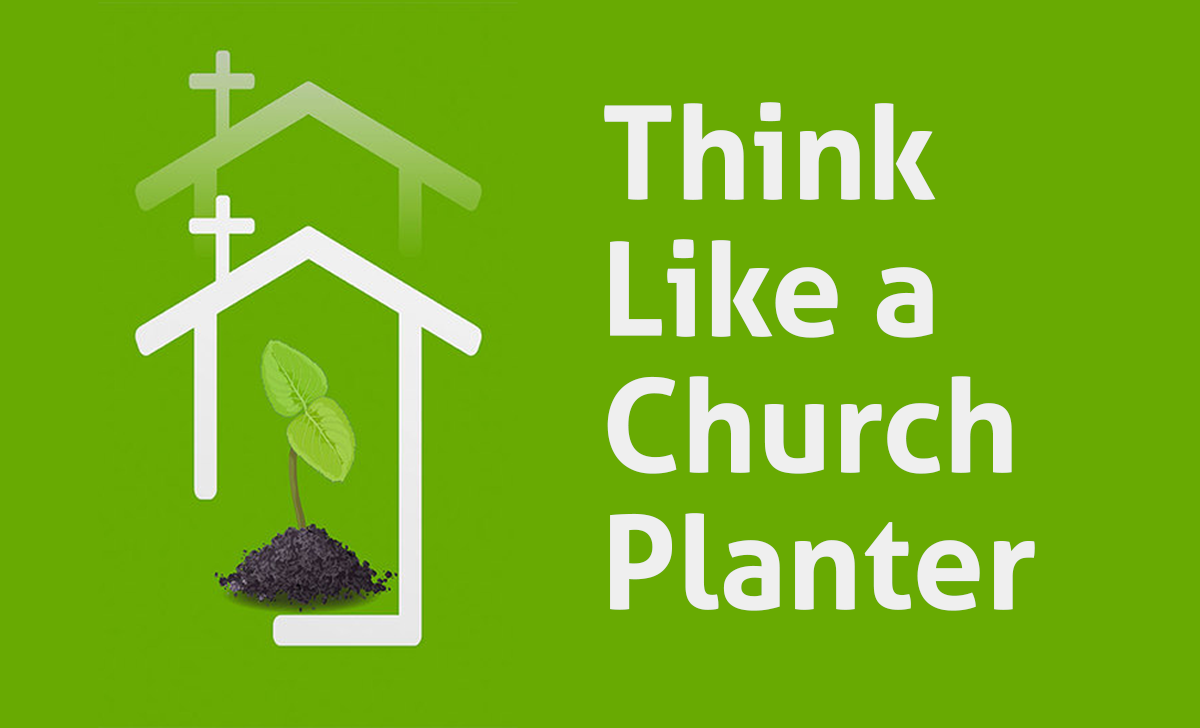 This past Saturday and Sunday, I hope you enjoyed getting to hear from Jonty Rhodes, a church planter with the IPC (International Presbyterian Church). In September of last year, I wrote about meeting Jonty and other IPC ministers in England (see "Meeting Old Friends for the First Time"). Just last week, before Jonty arrived in Chattanooga, Karen and I joined him for the annual meeting of the UK Partnership held at Christ Covenant Church in Charlotte, NC. Kevin DeYoung, the senior pastor of CCC, is also a member of the UK Partnership. You can learn more by watching this video.

In the Bible, during King David's time, we are told that 200 or so chiefs of Issachar had an "understanding of the times" and were able to "know what Israel ought to do" (1 Chronicles 12.32). I've always imagined these men as agéd philosophy professors wearing multi-colored gowns and spending their days craned over dusty books in undecipherable scripts. They are the men who eat all of their meals on the high platform at the end of the Great Hall and frankly, they don't quite fit in the normal world. They are like Tolkien biking through Oxford, gown streaming in the breeze. Or like young Darwin darting across Third Court of Christ's College, Cambridge, with a bug in each hand and one held gingerly in his mouth (as one biographer describes). You seek men like these for discernment in thorny matters, not for installing the latest app on your phone: for wisdom, not for washing machine repair.
Most contemporary scholars agree with their first-century Jewish counterparts that these chiefs of Issachar were likely adept stargazers discerning best practices for putting in crops and scheduling annual festivals (see A. A. Saarisalo, ISBE). These were important, even life-promoting decisions, but not quite the backdrop suited to a Vangelis soundtrack. I prefer my version.

I think church planters have a kind of "understanding of the times." On the one hand, they are proclaiming an unchanged and unchangeable message through unchanged and unchangeable means. That is, they share the gospel through the ordinary life of a healthy, biblical church. On the other hand, they are especially attentive to the spiritual fields of harvest, or the "Nones" (those who reply "none" to survey questions about religious affiliation). In America, three out of every ten is a none (and that number is growing). In England and Scotland, where church attendance is less than 2%, the nones are about six out of every ten (and growing). Church planters get this.

In 1954, the IPC was founded by Francis Schaeffer (someone else who understood nones). As the American religious landscape is more and more defined by nones, my hope is that Bible-believing people in America will listen carefully to Bible-believing people in a part of the world where nones are very common. As we now know, Francis Schaeffer would prove to be a very effective apologist. His influential books, The God Who Is There and Escape from Reason, would not be published until 1968. The next year, an IPC congregation was planted in Ealing, London, by a colleague of Francis Schaeffer. That church is now pastored by Paul Levy and has become the headquarters for the entire denomination. It is also where Jonty and I first met last year. As an IPC church planter, Jonty Rhodes was invited to visit us here at Covenant and share some of his experiences in an England far more post-Christian than even Francis Schaeffer's day.

While I am not a church planter, my family came to Chattanooga after ministering for 12 years in the Pacific Northwest. We were surrounded by nones. To this day everyone in my family (kids included) has dear friends who are nones. Like other PCA churches in that part of America, the ministries of our church family were constantly tuned expecting the presence of nones. By God's grace, we witnessed many nones slowly transform into sincere followers of Jesus. I am sure I do not have an especially prescient understanding of the times. However, as America becomes more post-Christian, more similar both to where Karen and I came from and where Jonty currently lives, I am exceedingly motivated to listen closely to my fellow minister workers from the IPC who have watched their own culture become post-Christian over the past decades and continue to plant Presbyterian churches with Issachar-like awareness.