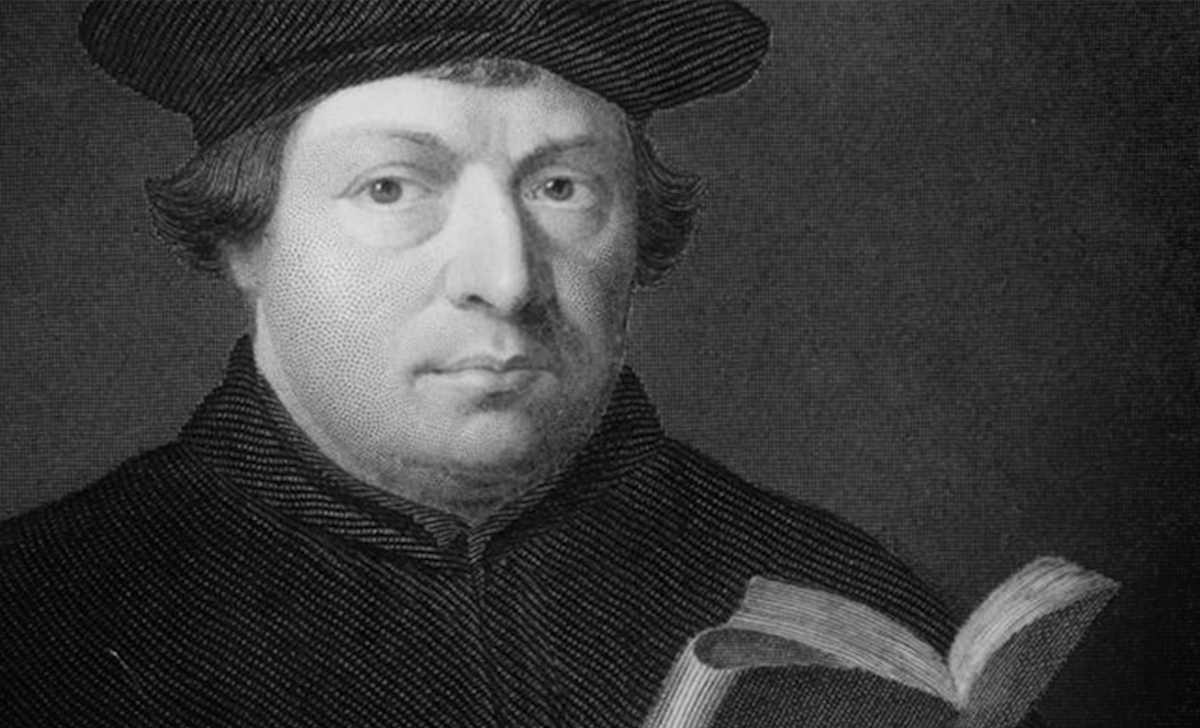 I would like to commend to you one of Martin Luther's finest songs: Aus Tiefer Not, or "From Depths of Woe." Like his much more famous song, "A Mighty Fortress," Luther wrote the words and the music. Although it is sung less often than Ein' Feste Burg, it ranks alongside it as one of Luther's finest contributions to Christian songs.

The historical and theological basis of Christian hymnody is the collection of inspired Psalms and canticles from the Bible. Paraphrases of these constitute the core repertoire of Christian congregational singing. You may be surprised how many of the songs we sing in church are in fact paraphrases of Scripture. Did you know, for example, that "Joy to the World" is Watts' paraphrase of Psalm 98? Or that "O Worship the King" is a paraphrase of Psalm 104? "A Mighty Fortress Is Our God" is Luther's version of Psalm 46. And the song I want you to consider now is Luther's setting of Psalm 130.

There are seven Psalms that focus on the confession of sins­—the so-called Seven Penitential Psalms. They are Psalms 6, 32, 38, 51, 102, 130, and 143. On the first Sunday of Lent, we sang a version of Psalm 51, "God Be Merciful to Me," David's confession after his sin with Bathsheba, as part of our Corporate Confession of Sin. Aus Tiefer Not is Luther's paraphrase of Psalm 130. That Psalm was a favorite of Luther, one of the Psalms he labeled "Pauline" because of its frank admission of the universality of sin, and the impossibility of pleasing God apart from grace (Psalm 130.3-4). The first verse of Luther's hymn closely parallels the text of the Psalm. But listen to how the second verse digests the whole meaning of Psalm 130 in the light of the Gospel and condenses its theological import:
To wash away the crimson stain, grace, grace alone availeth;
Our works, alas! Are all in vain; in much the best life faileth:
No man can glory in thy sight, all must alike confess thy might,
And live alone by mercy.

The hymn has been translated into English from the original German many times. The translation found in the Trinity Hymnal as No.554 "From Depths of Woe I Raise to Thee" is a composite from different sources. My favorite translation is by Catherine Winkworth, the impressive woman who did so much to render Lutheran hymnody into beautiful English.

I would be remiss if I did not comment on the music. Luther was a fine musician, on top of all his other gifts. He wrote many of the tunes associated with his music. It is difficult to imagine a better paring of tune to text than this hymn. Considered on its own, the tune is exquisite - a perfectly balanced contour with appropriately simple rhythms - closer to chant than some of Luther's other songs. The cadences on B and E at the start give way to contrasting cadences on A and G before the final cadence on E once again. The choice of the dark Phrygian mode, with its characteristic half-step at the bottom of the scale, is exactly the right choice. The mood of the tune so adeptly captures the suppliance of this Psalm. It is plaintive, yet hopeful; mournful, yet not despairing. It is simple, yet not dull - a perfect pairing.

There are few hymns more worthy of handing down from one generation to another than this one. You will hear the choir sing this as part of our Confession of Sin soon. I do hope you will consider learning to sing it yourself.