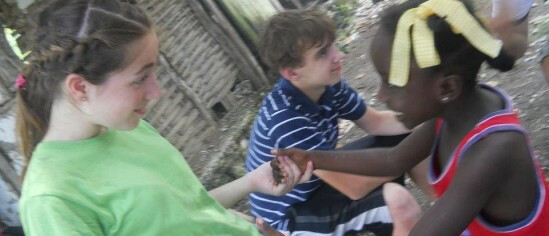 We are strongly committed to encouraging, praying for and supporting those people God raises from our body to career mission work. We long to be a sending, as well as a supporting, church.

God's kingdom is dynamic and expanding. At CPC we believe that we are all called by God to be His instruments in taking the gospel to all peoples, tongues, tribes and nations. To this end CPC actively partners with over 30 missionaries and agencies throughout the world. [See the back of CPC's Sunday bulletin for a complete listing.] Our partnership in the gospel (Philippians 1.5) lies in the areas of financial, prayer and personal support.
We encourage and promote short-term mission opportunities for our church family, both locally and internationally. CPC hosts an annual Missions Conference each November that focuses on getting to know our missionaries and their work better, along with how we can more effectively be engaged in the Great Commission.
---
EUROPE
Belarus Christian Ministry
Chernobyl Children's Program
Dominik Svitel
---
AFRICA
Luke and Amanda McAuley
Gideon and Excel Umukoro
---
ASIA
---
ISLANDS
Haitian American Friendship Foundation
---
NORTH AMERICA
---
SOUTH AMERICA
---
GLOBAL
One Child