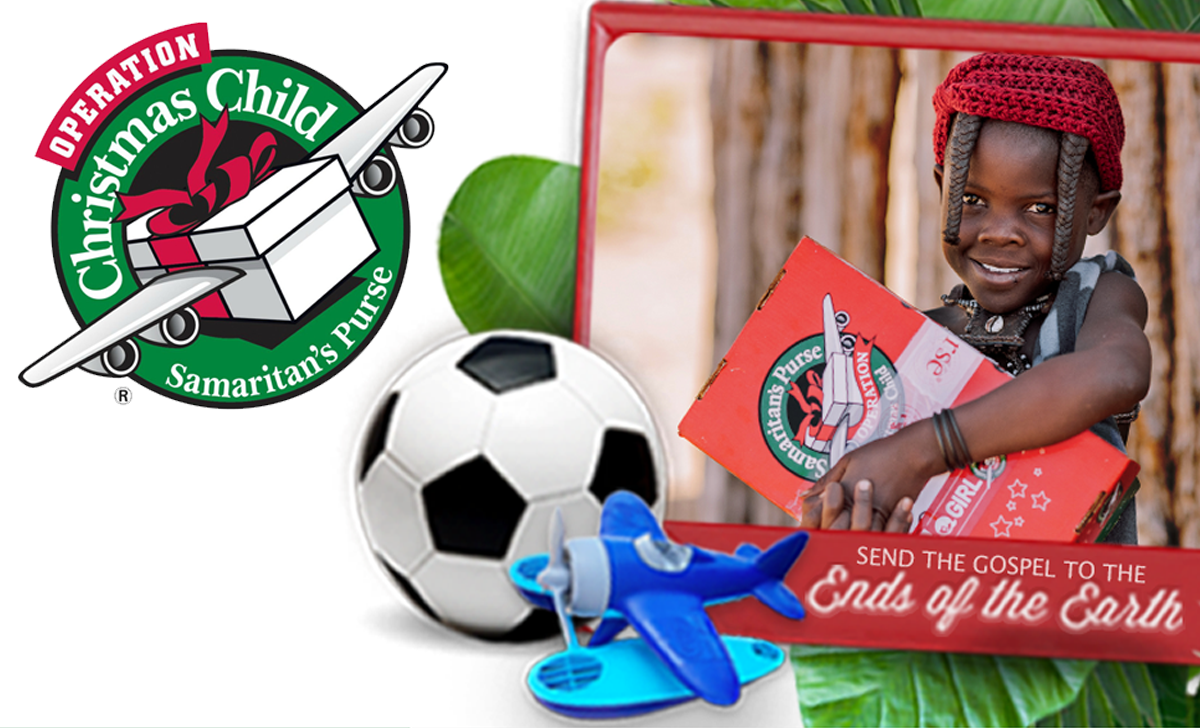 Did you know that…
Operation Christmas Child (OCC) started in 1993. CPC started participating in 1998.
More than 198 million children in 170 countries have received a shoebox gift.
In addition to all the shoebox packers and local volunteers, more than 9000 volunteers in the United States and 6000 volunteers worldwide serve year-round to carry out this ministry.
In 2021, more than 10.5 million shoeboxes were collected worldwide, with 9.1 million from the United States.
The 2022 goal is to collect enough shoeboxes for 11 million children.
This year, OCC expects to collect its 200 millionth shoebox!
Each shoebox contains

The Greatest Gift

booklet which shares the gospel in the child's language.
Since the start of The Greatest Journey (a 12-week Bible study) in 2009, 30.9 million children have participated.
More than 21.7 million kids have graduated from the study and over 15 million have made decisions for Jesus.
Operation Christmas Child is an amazing ministry! You all at Covenant love this ministry and have made an eternal difference in thousands of lives over the years. Every shoebox you pack goes to exactly the child God intended to receive it. He uses your gift to open the heart of that child to hear the gospel and, often, to receive Jesus as Lord and Savior.
Here are a few specific examples of God's providence in directing these shoeboxes:
Madagascar: Laza, 12 years old, was preparing for his first official exam and needed a watch. His parents could not afford a watch. He was thrilled when his OCC box held a beautiful watch.
Romania: An 11-year-old girl in the orphanage just wanted barrettes, and at the top of her box, there were many barrettes. She also met her future adoptive mother at that time.
Honduras: A 4-year-old girl was sad as she watched other kids. She was dirty, barefoot, and had ragged clothes. When she opened her box it had sandals, a hat, underwear, socks, and three dresses. Her mother cried and the little girl was filled with joy.
Uruguay: Facundo, 11 years old, was disabled and required a machine to write. It needed special erasers that were difficult to obtain in his country. There were two in his box! What joy!
Peru: Alexander, 10 years old, had a very hard life and felt he had no value. He got to attend Bible School and began to learn about Jesus, but then his family moved and he lost his pencil and notebook as well as his new friends. A short time later, he was invited to attend a shoebox distribution and was thrilled when his box had a notebook, many pencils, and a note that said "You are very special. We love you."
God knows what each child needs and graciously supplies that need through you and me. But even more, the children are told about God's great love, and many give their lives to Him.
So, what can you do?
PRAY! God clearly answers prayer in specific ways.
Pack your own boxes. Include your children in the process – they love to share with other kids. Be sure to pack school supplies and whatever else you feel God wants you to pack. You can include a personal note, a return address, and a picture, if possible. Sometimes these kids write back! Also, include $10 for shipping and handling, or pay online and "follow your box."
Provide items for our CPC Packing Day, November 19, in the Fellowship Hall from 9 am - 12 pm.
Build a Shoebox Online. This is very easy – you can do it from home. It costs $25 to choose great items and includes shipping and handling. Click here.
Volunteer at the regional

OCC processing center

in Atlanta.
For more information on these details, see one of Covenant's OCC Committee members or click on the web links. You may also contact me at 423-645-1086 or email .
I am praying for God to use all of us in reaching these precious children with His love. To God be the glory!